How Can I Know That God Answers Prayer?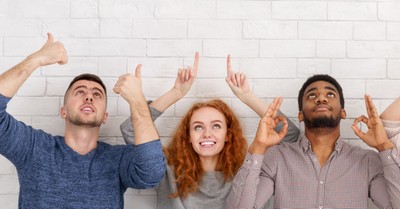 By Janet Thompson, Crosswalk.com
When my daughter was going through her teenage prodigal years, my heart ached for the life I wanted her to experience. But my words fell on closed ears and a heart determined to make her own decisions and choices. No amount of talking, pleading, or cajoling convinced her to change her ways.
I was desperate to hear from God.
I sank to my knees and pleaded with God daily...expectantly...persistently...sacrificially...unceasingly...and, eventually thankfully...for six long years. Even when I saw no change in her behavior. Even when I wanted to give up. Even when it looked hopeless, I kept petitioning God because I believed with all my heart that God would answer my prayers. Not on my timeframe but his.
Today, my daughter thanks me that I never gave up hope. I never stopped praying. I never stopped believing!
Prayer Is Conversation with God
It doesn't matter if we speak our prayers, journal them, or maybe simply think them. Sometimes a thought prayer happens when we're reading God's words to us in our Bible. As we stop and ponder on a Scripture, we're talking to God. We're praying!
I enjoy walking and talking to God and I have friends who prayer-walk their neighborhoods. You can pray anywhere, anytime.
Are Your Prayers Typically Requests?
Unlike our typical conversations, our prayers are often a litany of requests.
Often, we see prayer as a way to come to God with all the things we want him to do for us—without taking the time to praise him for what he's already done.
My favorite time in our church is "Praise, Prayer, and Share" where we can publically offer not only prayer requests, but let our church congregation know how their prayers have been answered.
What Are Your Expectations When You Pray?
We pray because we know that God is omnipotent and we believe he has the power to answer prayers. But if we're honest, we still wonder: Will he?
What if it's not the answer I want?
With all the prayer requests he receives, does he hear mine? Let's look at five ways to release your prayer requests to God:
Photo Credit: ©GettyImages/Prostock-Studio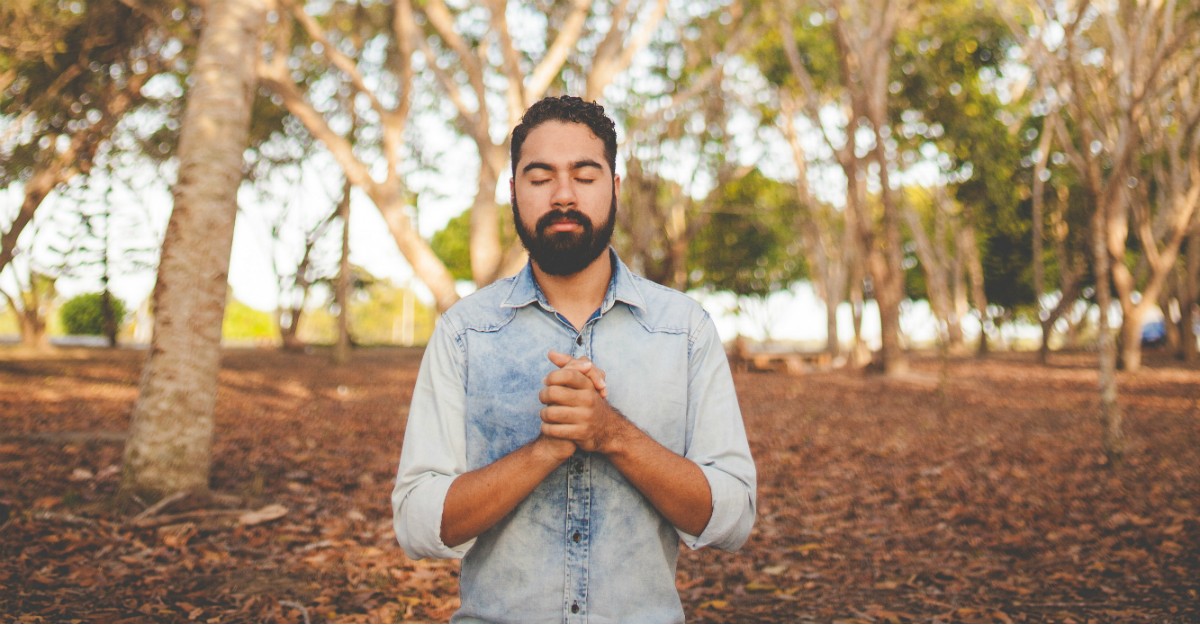 1. Pray for God's Will and Not Your Will
A natural tendency is to ask God to answer our prayers the way we're sure is best. We look at the situation from our finite perspective and think: surely, God would want the same outcome we desire. Yet, the Lord's Prayer says to pray: "May your will be done on earth, as it is in heaven." (Matt. 6:10 NLT)
When I was praying for my prodigal, I prayed intently for the things I wanted to change in her life. I gave God a list of acceptable outcomes. I laid before him my will and cried with frustration as I watched her move further away from him and me.
Then I realized that even Jesus had to subdue his will to his Father's will. Jesus told his disciples, "For I have come down from heaven to do the will of God who sent me, not to do my own will." John 6:38 NLT
Jesus cried out at the thought of the brutal cross, "My Father! If it is possible, let this cup of suffering be taken away from me. Yet I want your will to be done, not mine." Matt. 26:39 NLT
I finally learned how to surrender my will to God's will by personalizing Scripture and praying God's Word back to him for my daughter. Praying from the Book of Psalms is a good place to start.
Lord, you know the hopes of the helpless and I'm feeling so helpless right now. I need to hear from you. Surely you will hear my cries and comfort me. (Ps. 10:17 NLT personalized).
Oh Lord, please help me to understand your will for my life and hear me as I pray. Pay attention please to my groaning when I don't know what to say. Listen to my cries for your help, my King and my God, for you are the only one I pray to, no one else but you! (Ps. 5:2 NLT personalized) Amen.
Photo Credit: ©Unsplash/Naassom Azevedo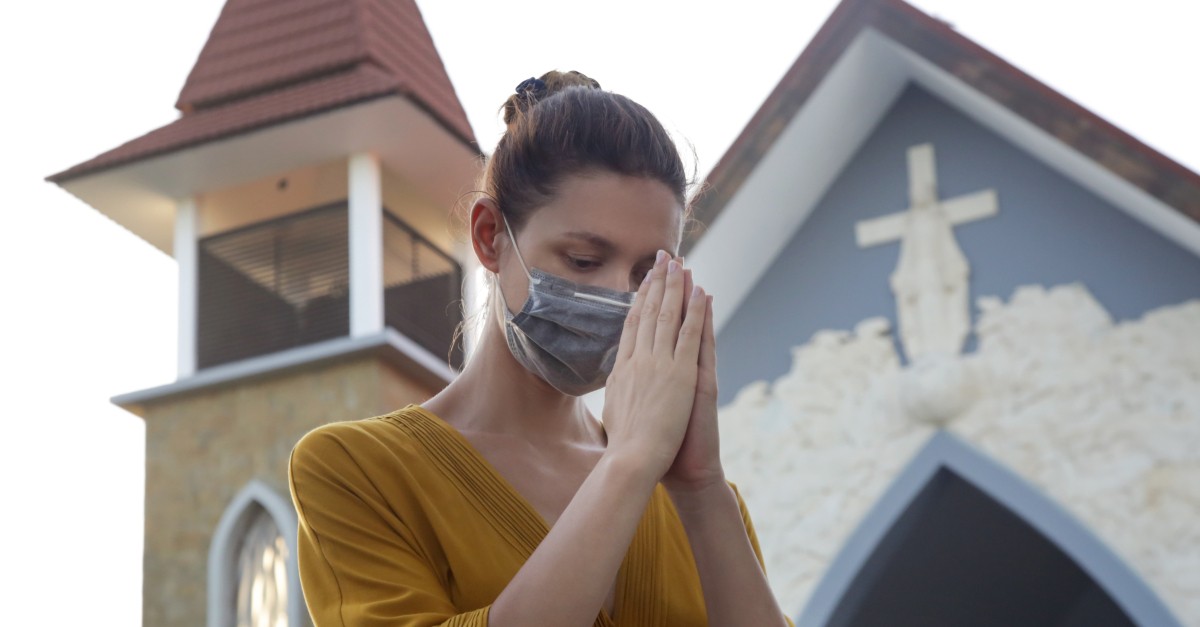 2. Pray to Believe the Promise that God Answers Prayers
The Bible assures us that God hears our prayers, but sometimes we pray for selfish reasons, or as in Step #1 above, we're not receptive to God's will.
This is the confidence we have in approaching God: that if we ask anything according to his will, he hears us. And if we know that he hears us—whatever we ask—we know that we have what we asked of him. – 1 John 5:14-15
Our hearts must also be right with the Lord.
The eyes of the Lord watch over those who do right, and his ears are open to their prayers. But the Lord turns his face against those who do evil. – 1 Pet. 3:12 NLT
Maybe God has a different plan than the one we're asking him to fulfill.
Mary and Martha, the sisters of Lazarus, called for Jesus to come right away when their brother became ill. Jesus was delayed and Lazarus died. Martha was sure that Jesus could have saved her brother's life. Jesus asked her if she believed in him. Mary answered, "I believe that you are the Messiah, the Son of God, who is to come into the world." (John 11:27)
But when Jesus called for removal of the stone in front of Lazarus' tomb, Martha objected that he had been dead four days and there would be a terrible odor.
Then Jesus said, "Did I not tell you that if you believe, you will see the glory of God?" – Luke 11:40
Then Jesus raised Lazarus from the dead in front of a large crowd of visitors, who seeing this miracle, believed in him. God had a bigger plan than Martha could imagine. Still she believed that Jesus would answer her prayers for her brother, even though it wasn't how she expected.
If you believe, you will receive whatever you ask for in prayer. – Matthew 21:22
You can be sure of this: The Lord set apart the godly for himself. The Lord will answer when I call to him. – Psalm 4:3 NLT
Father, I don't want to question that you hear my prayers but help me with my unbelief. Open my mind to other possibilities than the answer I'm seeking. Lead me to Scriptures that tell of your promises and reinforce my faith that as a believer you want the very best for me. When doubt floods my soul, help me pray to cast away the nagging questions that prey on me as Satan whispers in my ear, "Does God really hear you? Does God really care about you?"
I know that you would leave the ninety-nine just to save me. I rest in the confidence that if I cried out to you in the wilderness, you would hear and rescue me. I do believe you are my Lord and Savior! Amen.
Photo Credit: ©GettyImages/triocean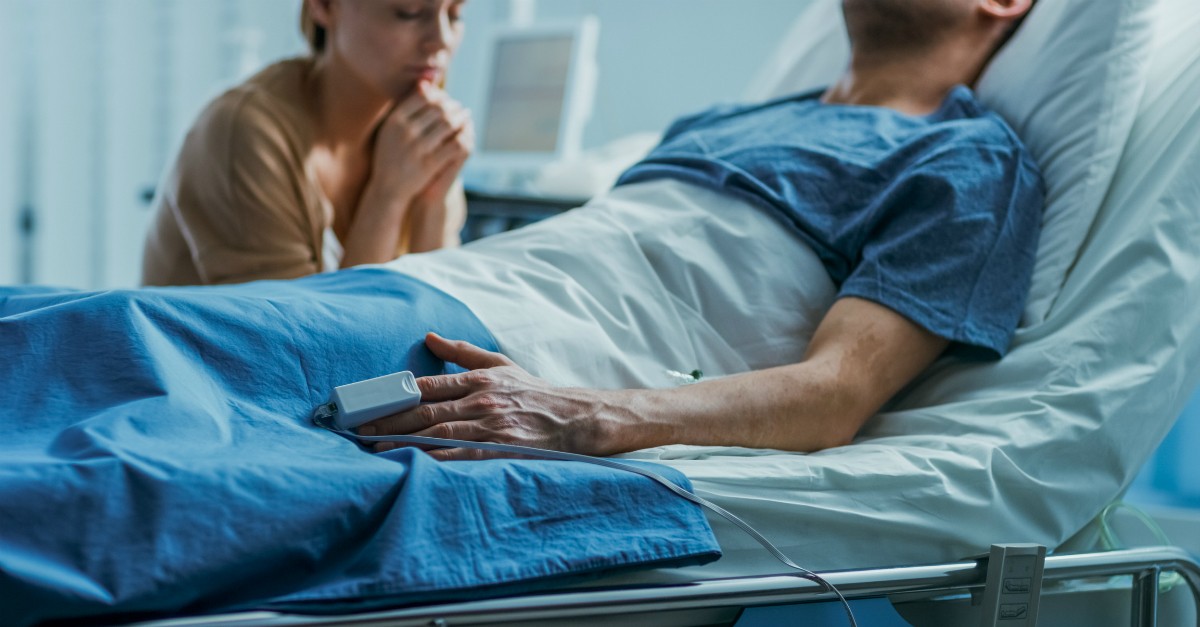 3. Pray to Accept God's Timing in Answering Your Prayers
We live in a world where instant answers are at our fingertips. We've become accustomed to not waiting!
Often we pray about something for a day or two, maybe even several months, but then we give up when we don't see what we expect to be God's answer. While praying for my daughter, I resigned myself that I would pray for her as long as I had breath. I sensed God's challenge: Will you keep praying even if I don't let you see the answer?
Prayer is a lifestyle—not a vending machine or an ATM transaction. Those who are willing to wait on God's timing without giving up will have a testimony of his faithfulness.
And so I tell you, keep on asking, and you will receive what you ask for. Keep on seeking, and you will find. Keep on knocking, and the door will be opened to you. – Luke 11:9 NLT
Lord, I can be impatient and want you to answer my prayer requests quickly even though I know you're looking at the overall long-range picture and I can only see the immediate situation. Please give me the motivation to never give up persistently laying my prayers before you and let me rest in your timing. Remind me that "For you, a thousand years are as a passing day, as brief as a few night hours" (Ps. 90:4 NLT).
Photo Credit: ©GettyImages/gorodenkoff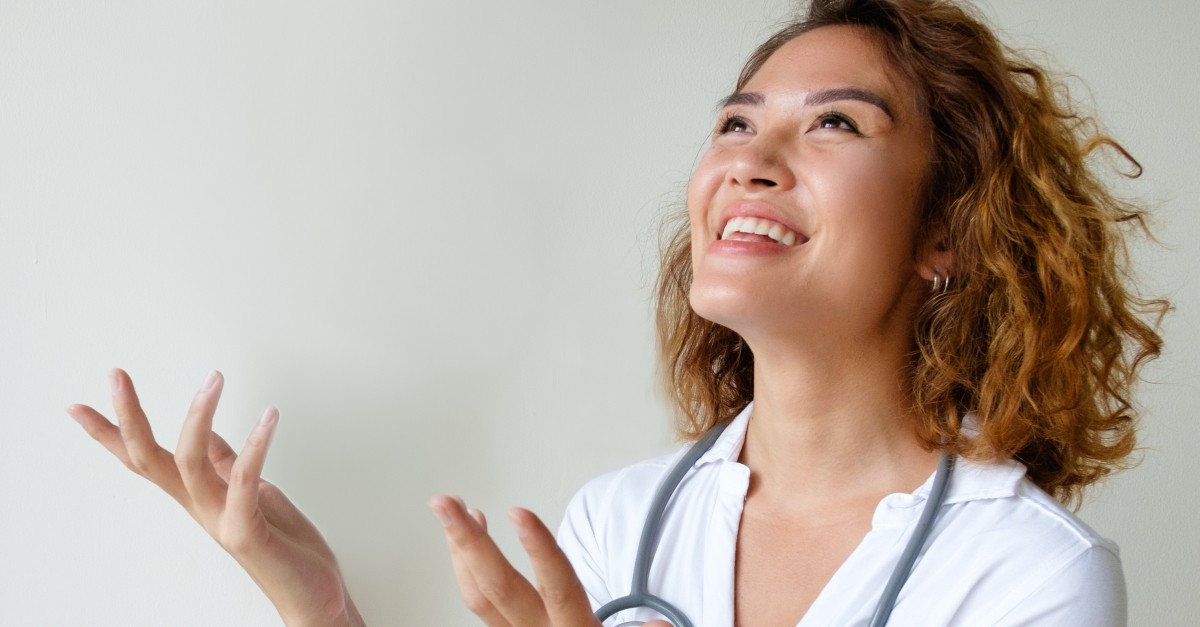 4. Pray to Recognize When God Answers Prayers
Recently, I was telling a Bible study group member about a call I received from my doctor. Her face lit up as she said, "That's an answer to our prayers." I had completely forgotten asking the group to pray for this!
Often we ask God for random things during our prayer time. If we don't write down our requests, or tell them to someone else, we might not recognize when God answers. Maybe we won't even remember what we asked God.
Sometimes we overlook God's intervention because we're expecting him to fix everything or make a grandiose gesture instead of praising him for the baby steps along the way. It's important that we recognize God is setting the stage for his purpose and plan.
In Forsaken God? Remembering the Goodness of God Our Culture Has Forgotten, I suggest taking a notebook or journal, putting a vertical line down each page, and heading one column "Prayer" and the other column "Praise." Date and document your prayer requests. Once a week, review your prayer requests and in the praise column note when and how God answered your requests. Be sure to include a "thank you, Lord!"
You'll be amazed at how consistently God intercedes in your life. Prayer isn't to remind God about your problems, but to remind you to ask him for help. Praise reminds you to thank God for his goodness!
When you pray for someone else, if possible, let them know you're praying and ask for progress updates. Prayer is one of the kindest ways to show love and concern. I don't know of many people who would refuse prayer.
Many, Lord my God, are the wonders you have done, the things you planned for us. None can compare with you; were I to speak and tell of your deeds, they would be too many to declare. – Psalm 40:5
Oh Lord, my lists of requests are so long and my memory is so short. Forgive me for not acknowledging all the times you've answered my prayers and I didn't give you the glory. Maybe I took praise myself or even let your answer go unnoticed. I want to do better Lord.
Help me discover a way to remember all of my requests and to praise you for the many answers you shower upon me. And remind me to pray for others with the same intensity I pray for myself. I want to draw on your strength and power to accomplish your great goodness and plans for your people. Amen.
Photo Credit: ©GettyImages/Mango Star Studio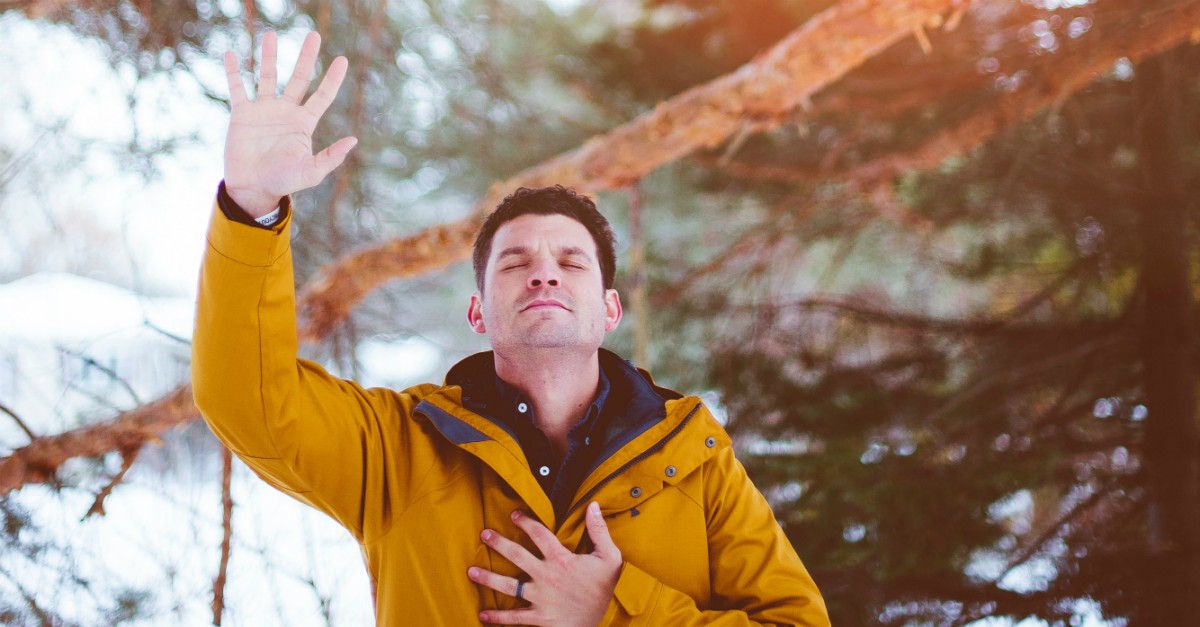 5. Pray to Trust That God Always Answers Prayer
We base our relationship with God on trust and faith that his promises are true and he wants the best for us. Hebrews 11:1 tells us, "Now faith is confidence in what we hope for and assurance about what we do not see."
Notice two very important words, confidence and assurance, are also synonyms for trust. God is our only hope in a world that seems to be spinning out of control. He wants us to partner with him in prayer and then like Jesus, go to a quiet place where we can hear his response.
But Jesus often withdrew to lonely places and prayed. – Luke 5:16
The Christian life is a two-way relationship between God and us. Prayer helps to synchronize our actions with God's plans for our life. It makes him an integral part of everything we do. The more we talk with him, the more we'll sense his presence in our life. We'll trust that he's working with us, not against us.
Don't trust the culture, politicians, or your possessions. Trust God. He will never let you down. He knows your every need and he's always on your side. He will not be silent in your life!
No one will be able to stand against you all the days of your life. As I was with Moses, so I will be with you; I will never leave you nor forsake you. – Josh. 1:5 NLT
Trust in the Lord with all your heart; do not depend on your own understanding. Seek his will in all you do, and he will show you which path to take. – Proverbs 3:5-6 NLT
Lord, I trust you to know the plans you have for me. You say they are plans for good and not for harm. I trust that you want to give me a future and an endless hope if I will only depend on you to guide and direct my life. I will lift my prayers to you with confidence that in your will and timing, I will receive an answer that could only come from you. With your guidance and love, I will put my trust in you alone. "I call out to the Lord, and he answers me from his holy mountain (Psalm 3:4). I love you Lord. Amen.
Hear me, Lord, and answer me for I am poor and needy. Bring joy to your servant, Lord, for I put my trust in you. When I am in distress, I call to you, because you answer me. (Psalm. 86:1, Psalm 86:4, Psalm 86:7)
Photo Credit: ©Unsplash/Ben White