3 People in the Bible Who Set and Achieved Their Goals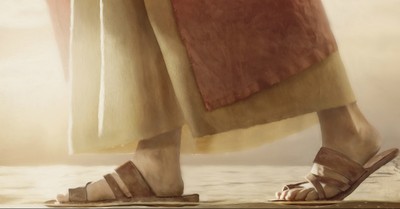 By Mandy Smith, Crosswalk.com
Setting goals is something that is talked about a lot, especially at the beginning of a year. It's easy to relate to goal setting as it can look different depending on the situation. Maybe you've already missed the mark on your New Year's resolutions, or you have big hopes for your plans during Lent. Maybe you have goals that feel too big to tackle, but you're trying to take one step at a time. As the year progresses, it's only natural that some of our goals are met, changed, or forgotten.
Successfully meeting a goal has a lot to do with action, consistency, and, as we are reminded in Proverbs 16:9, God's plan for our lives: "In their hearts humans plan their course, but the Lord establishes their steps." If you are looking for motivation in goal-setting, the Bible is a great place to find people with God-given goals that were set and successfully achieved before their passing.
Follow along as I guide us through the lives of three individuals in the Bible who can teach us about faithfulness, determination, and success in the Christian life:
1. Moses
When reading the Old Testament, it doesn't take long to find a man by the name of Moses who was given a big job to do. Moses was born in a period when all firstborn males were being killed by Pharoah. Moses' mother, in so many words, placed Moses in a basket to float down the Nile, to then be "found" by Pharoah's daughter, to later be named and known as the son of Pharaoh's daughter. Moses was a Hebrew by birth, and as he matured, he saw how the Egyptians were treating his people.
Moses was given a mission by God to help free His people, the Israelites, from Egypt after being given his plan from God through a burning bush. "The Lord said, "I have indeed seen the misery of my people in Egypt. I have heard them crying out because of their slave drivers, and I am concerned about their suffering. So I have come down to rescue them from the hand of the Egyptians and to bring them up out of that land into a good and spacious land, a land flowing with milk and honey—the home of the Canaanites, Hittites, Amorites, Perizzites, Hivites and Jebusites. And now the cry of the Israelites has reached me, and I have seen the way the Egyptians are oppressing them. So now, go. I am sending you to Pharaoh to bring my people the Israelites out of Egypt."" (Exodus 3:7-10)
Moses had a lot of trouble trying to get Pharaoh on board with letting the Israelites leave Egypt. There were plagues to deal with and lots of turmoil on his mission. The thing about Moses was, even though he was said to be "slow of speech and tongue" (Exodus 4:10), he still led and followed God's commands to his best ability. Moses even asked God to change His mind after God was getting fed up with the Israelites' sinful nature. After going through the Red Sea and being protected by God on their journey day in and day out, they still gave into their sinful need for an idol to worship and started worshipping a golden calf! "Lord, he said, "if I have found favor in your eyes, then let the Lord go with us. Although this is a stiff-necked people, forgive our wickedness and our sin, and take us as your inheritance." (Exodus 34:9)
Over the 40-year journey, Moses was in charge of a lot. He wrote down two copies of the Ten Commandments (after breaking the first two tablets in anger) and eventually led his people to the Promised land. Moses achieved his goal of getting the people to the Promised Land, but he would die without stepping foot in it himself as he had "broke faith" with God and would "see the land only from a distance" (Deuteronomy 32:51-52). Moses still accomplished His goal, taught his successor, Joshua, and the people of Israel entered the land.
2. Ruth
Ruth's story starts with her mother-in-law Naomi. Naomi had just lost her husband and two sons (one of whom was Ruth's husband) and was now going to move back to her hometown, Bethlehem. Naomi wanted her two daughters-in-law to be able to move forward with their lives and made peace by telling them to move forward in their own journeys. Orpah, one of Naomi's daughters-in-law, did just that, but Ruth would not leave her mother-in-law's side. "Where you go I will go, and where you stay I will stay. Your people will be my people and your God my God" (Ruth 1:16). Ruth set her goal to stay alongside her mother-in-law and make her home in Bethlehem too.
Ruth took up work once they made Bethlehem their home, and she set out to take care of them: "And Ruth the Moabite said to Naomi, "Let me go to the fields and pick up the leftover grain behind anyone in whose eyes I find favor" (Ruth 2:2). It was during Ruth's hard work that she piqued the interest of a kind bachelor, Boaz. Since Ruth was helping care for her mother-in-law, Naomi also wanted Ruth to be cared for. She encouraged Ruth to go to Boaz in her best clothes and perfume as she believed Boaz to be the guardian-redeemer of their family line. Ruth did just as she was told and went to Boaz one evening: "I am your servant Ruth," she said. "Spread the corner of your garment over me, since you are a guardian-redeemer of our family" (Ruth 3:9). Boaz knew that there was another man in line for the family land and her hand in marriage, but he went to talk to that man, and after finding out that he was not interested, Boaz took Ruth as his wife.
Ruth was faithful, set a goal of providing for her family, and followed through. She was blessed by God for her faithfulness and seen by those that could protect and follow through with God's mission for her lineage. You see, Ruth and Boaz had Obed. Obed was the father of Jesse, Jesse was the father of David, and David was in the direct family line of Jesus Christ! Ruth's faithfulness achieved even more through her lineage than she could have ever fathomed.
3. Jesus
In my book, Jesus is the ultimate goal-setter and achiever. He was prophesized about years before His birth "Therefore the Lord himself will give you a sign: The virgin will conceive and give birth to a son, and will call him Immanuel" (Isaiah 7:14), and Jesus knew at a young age how much His Father was asking of him, "Why were you searching for me?" he asked. "Didn't you know I had to be in my Father's house?"... "And Jesus grew in wisdom and stature, and in favor with God and man." (Luke 2:49; 52).
Jesus' goal was to follow His Heavenly Father's plan for His life. While Jesus was born human, like us, He was also God and part of the Trinity. When he was baptized, the heavens opened up, and "...the Holy Spirit descended on him in bodily form like a dove. And a voice came from heaven: 'You are my Son, whom I love; with you I am well pleased'" (Luke 3:22). Jesus began His ministry at 30 years old, bringing together the disciples that He knew would eventually be essential to spreading the good news of salvation through His crucifixion and resurrection.
During Jesus' three years of ministry, He traveled and taught the good news of the Kingdom of God, healed the sick, cast out demons, brought the dead to life, instructed His disciples and followers on how to preach the good news, and prayed for and loved on His fellow humankind. Even for those who hated Him, Jesus forgave them and died for them. Jesus stayed close to His Father in prayer and solitude and felt the same emotions we have while even being tempted to sin, but was sinless and faultless. During the Last Supper at Passover, Jesus knew and alluded to others His fate, "And he said to them, "I have eagerly desired to eat this Passover with you before I suffer. For I tell you, I will not eat it again until it finds fulfillment in the kingdom of God" (Luke 22:15-16).
That evening, Jesus went to the Mount of Olives to pray. He knew His mission and what was ahead of Him, but He was still nervous, "Father, if you are willing, take this cup from me; yet not my will, but yours be done." An angel from heaven appeared to him and strengthened him. And being in anguish, he prayed more earnestly, and his sweat was like drops of blood falling to the ground" (Luke 22:42-44). It was shortly after this that Jesus was arrested, beaten, and crucified, and His goal was almost complete.
I'd dare to say the greatest achievement of any goal was the resurrection of Jesus Christ. On the third day, the women brought spices to the tomb but saw it was empty! Two men with shining clothes came to them and "said to them, "Why do you look for the living among the dead? He is not here; he has risen! Remember how he told you, while he was still with you in Galilee: 'The Son of Man must be delivered over to the hands of sinners, be crucified and on the third day be raised again.'" Then they remembered his words." (Luke 24:5-8).
Jesus had the most important of all goals, and His accomplishment has made all the difference in our lives and our future in eternity. Let's continue to spread the love and good news of the Gospel. I'd say that could be the most important goal for all of us to set and achieve on this side of heaven!
Photo Credit: ©GettyImages/KristiLinton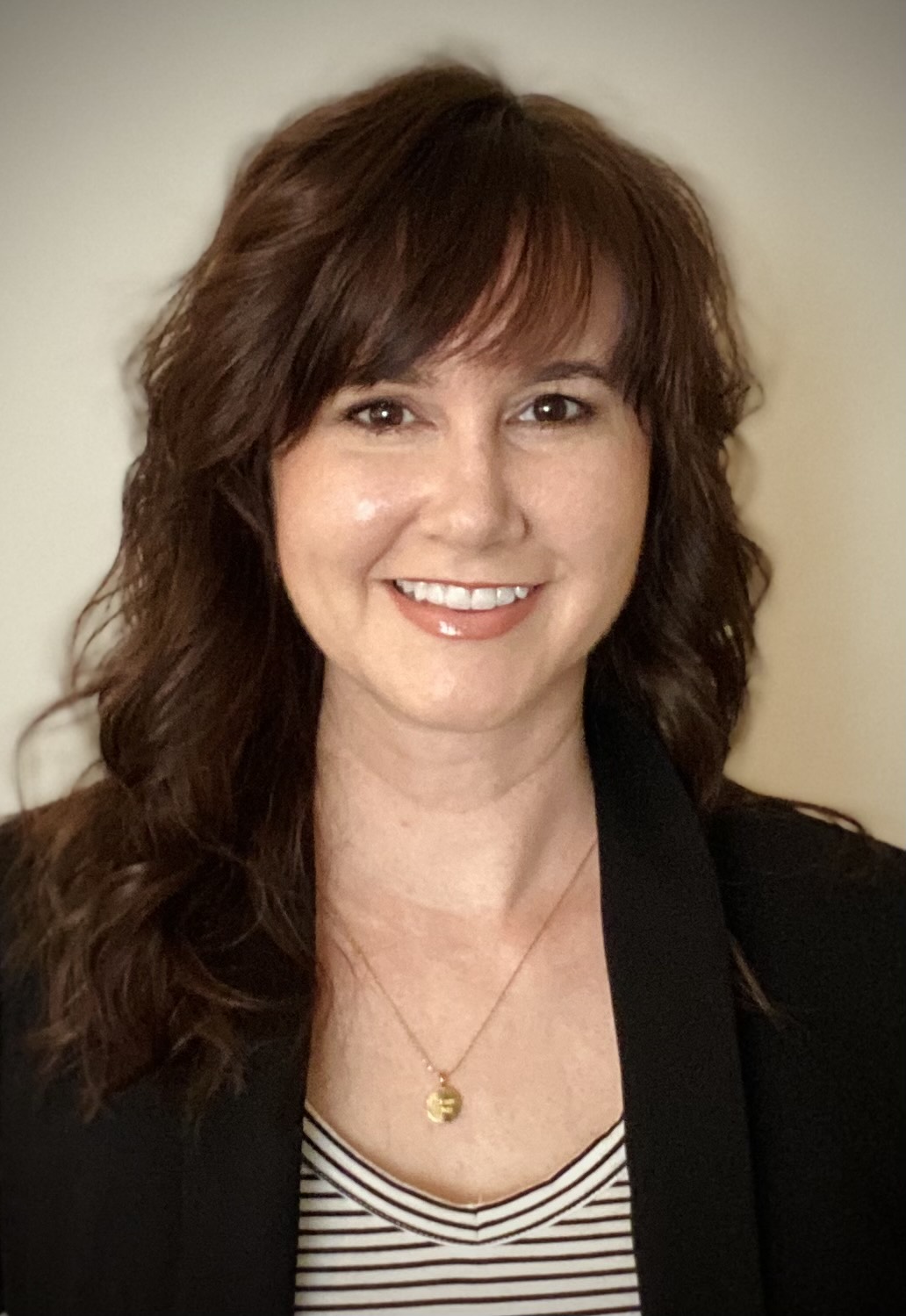 Mandy Smith started her blog, My Joyous Heart, in 2011, began freelance writing in 2013, and is now the proud author of Almost There: A 30 Day Journey Where Tomorrow's Uncertainty Takes a Back Seat to the Promise of Today. Mandy is single, currently working as a full-time speech-language pathologist, and lives in Atlanta, GA. Communication in its many forms has been a major part of Mandy's life thus far personally, professionally, and spiritually. You can read more of her writing at www.myjoyousheart.com and connect with her on Facebook, Instagram, TikTok, Twitter, and YouTube.