6 Ways to Encourage Your Wife in Her Role as a Mom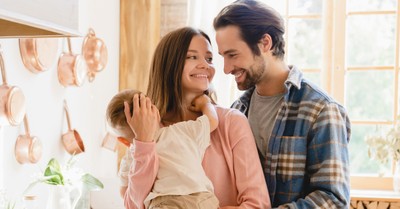 By Michelle S. Lazurek, Crosswalk.com
Ephesians 5:22-28 is one of the most common passages referred to when Christians speak about a biblical, healthy marriage. It says, "Wives, submit yourselves to your own husbands as you do to the Lord. For the husband is the head of the wife as Christ is the head of the church, his body, of which he is the Savior. Now as the church submits to Christ, so also wives should submit to their husbands in everything. Husbands, love your wives, just as Christ loved the church and gave himself up for her to make her holy, cleansing her by the washing with water through the word, and to present her to himself as a radiant church, without stain or wrinkle or any other blemish, but holy and blameless. In this same way, husbands ought to love their wives as their own bodies. He who loves his wife loves himself."
But as we all know, staying within the roles of husband and wife can be difficult, especially in life's toughest circumstances. When children enter the marriage relationship, it becomes even more difficult for husbands to give themselves up for their wives and for wives to respect their husbands. But with some intentionality, husbands can biblically support their wives. Here are six ways a husband can encourage his wife and her role as a mom:
1. Maintain Your Health
To encourage your wife as a mother, it is important to constantly maintain your own physical, emotional, and spiritual health. Verse 28 encourages husbands to love their wives as themselves. Are you loving yourself if you are not maintaining your physical, emotional, and spiritual health? She can't feel supported if she must care for you on top of caring for the children. Do your due diligence to ensure you are eating right, exercising, spending time in the Word, and getting accountability if you find yourself stumbling into sin. Surround yourself with mature Christians who can guide you in your spiritual journey. Ask them for help if you need it and discern whether their advice is worth taking. Along the way, you will make mistakes, but she will most likely continue to place her trust in you if she knows you are doing everything you can to put her and your children's needs first.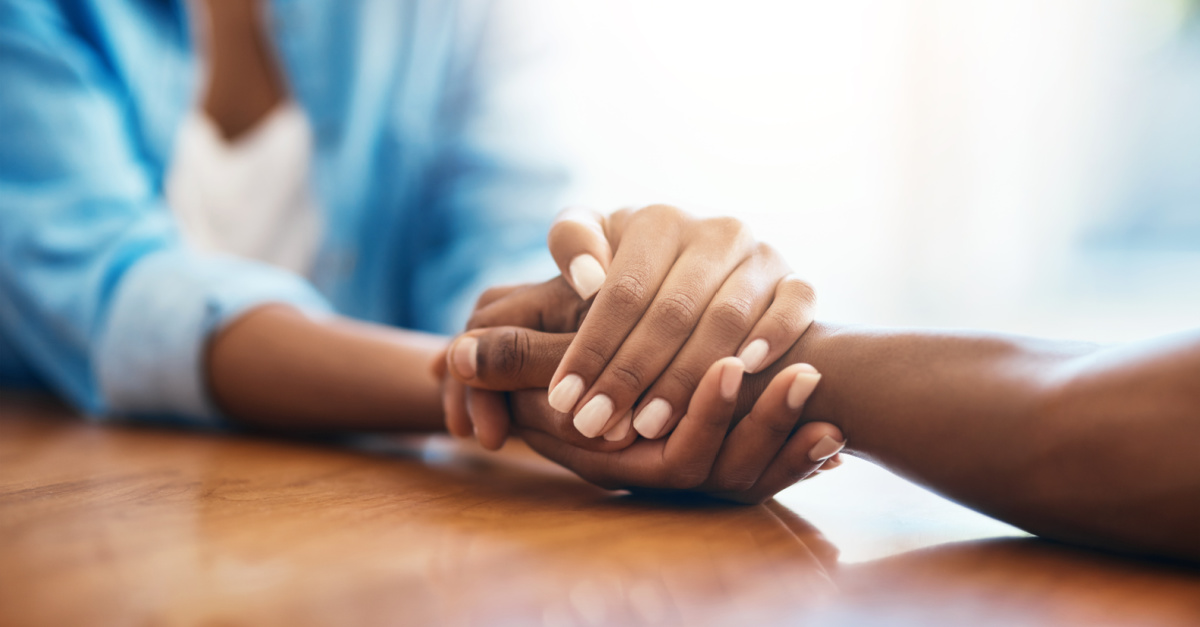 Photo credit: ©Getty Images/People Images
2. Pray for Her
A mom often places her needs last after putting first the needs of her family. A great way for a husband to support his wife and her needs is to pray for her regularly. Make a point to ask her what her prayer requests are. Honor her by practicing active listening, asking questions, and praying fervently to the Lord for her to meet all her needs. During your additional prayer time, make a point to see if you can meet some of those needs for her. Although you were not responsible for meeting every need your wife has, it shows great love and honor when you actively seek to meet her needs in tangible ways.
3. Affirm Her
The Bible is full of God's promises for his children, along with many words of encouragement. Take some time and write down passages that you feel would be of great encouragement and comfort to her. Each day, take five minutes and write a little note, letting her know this verse and what she means to you. Don't preach to her by merely interpreting the verse; apply it to her life by highlighting areas of her character that are attractive to you. During her busy day taking care of children, pray that the Lord will remind her of the note and the encouragement that she may know she is seen and loved by both you and God.
4. Give Her a Break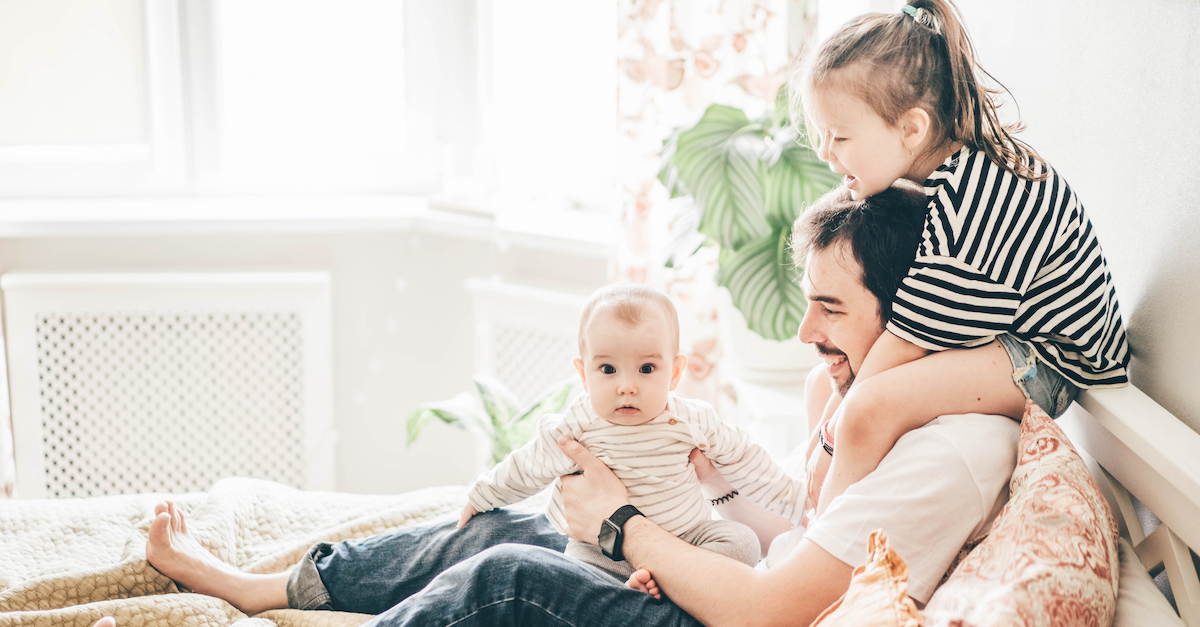 Photo credit: ©Getty Images/Maria Korneeva
Although you may be exhausted after a long day of work, it is important you give your wife as many breaks as possible. While you may work a 9 to 5 job, her job is 24/7. Take a half hour before you come home to give yourself the break you need so you can be fully engaged when you arrive. On weekends, make the time to spend quality time with your children. It can be as inexpensive as taking them out for a walk and visiting friends, or you can take them to something that provides entertainment for the day. Whatever you choose, allow her to take time for herself. It is crucial not only for your marriage but also for her physical and mental well-being to get frequent breaks from her job as a parent.
5. Demonstrate Love
Every person gives and receives love in different ways. However, each person has one special way they receive love the best. Figure out what that is and demonstrate love to your wife on a regular basis. Give her that special gift she's always wanted. Take her on the vacation of her dreams. Hold her closely with no strings attached. Make her a favorite meal or do the necessary repairs without having to be asked repeatedly. These ways may seem insignificant, but they may be very significant to your wife. The last thing she wants to do on top of raising children is to have to care for the upkeep of her home and do all the chores on top of caring for her husband. Demonstrate these loving ways without expecting anything in return. Displaying love in anticipation of receiving the same love in return is selfish. Sacrificing yourself is an example of Christ.
6. Lead Your Home
Not only are husbands supposed to care for and love their wives, putting them first, but they're also called to be the spiritual heads of their homes. The most important thing you can do when you leave your home is to lean on God's direction and guidance rather than your own finite understanding. When you yield your life to Christ, it is more likely your family will want to follow you. Leading your home may look different for different people, but when you take the reins and follow through on discipline and instilling godly values, your wife will want to trust you and not want to overstep to make decisions that you should be making.
The decisions you make won't always make you the most popular but are necessary to guide your children into becoming godly, well-adjusted adults. If your children are small, make a routine to pray and read the Word together as a family. These small habits will stick with them as they grow into adults. If the children are older, take them out for a special treat and discuss to Bible or read a book together. They may not remember the theology around a Bible verse or a chapter of a book, but they'll remember the love and care you demonstrated to them because you took the time to get to know them individually.
Jesus was the ultimate example of unconditional love. He loves us not because of what we can do for him but for what he's already done on the cross. This is the way a husband should love his wife, allowing his emotional needs to be met by God, not by her. When a husband exalts his wife by sacrificing himself for her, a wife will want to yield to his leadership and allow him to lead into healthy, happy lives well after her children become adults.
Photo credit: ©GettyImages/InsideCreativeHouse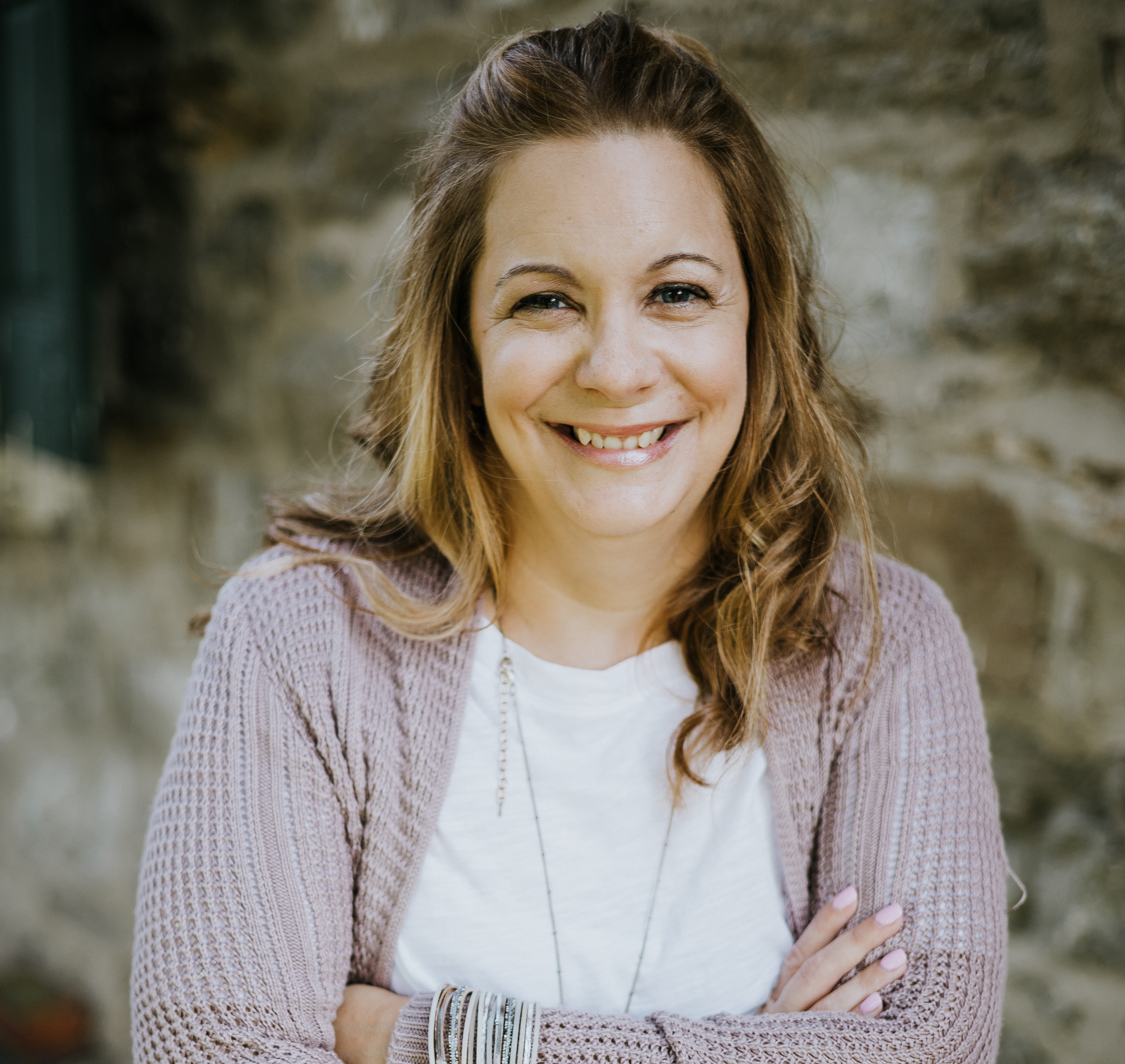 Michelle S. Lazurek is a multi-genre award-winning author, speaker, pastor's wife, and mother. She is a literary agent for Wordwise Media Services and a certified writing coach. Her new children's book Who God Wants Me to Be encourages girls to discover God's plan for their careers. When not working, she enjoys sipping a Starbucks latte, collecting 80s memorabilia, and spending time with her family and her crazy dog. For more info, please visit her website www.michellelazurek.com.
Related podcast:
The views and opinions expressed in this podcast are those of the speakers and do not necessarily reflect the views or positions of Salem Web Network and Salem Media Group.
Read the full article here!