How Are Words of Affirmation Important for Husbands?
By Jessica Brodie, Crosswalk.com
Brought to you by
My heart swells when I hear them: "I love you." "You handled that situation really well." "I really appreciate the hard work you put in." "I feel your pain, and I'm so sorry you are going through this."
Known as "words of affirmation," they're statements people make that express love, appreciation, and respect toward you. Positive and uplifting, they verbally acknowledge you and let you know someone truly sees you in what can be the dizzying blur of life.
Many of us are familiar with this phrase because of the book The 5 Love Languages: A Secret to Love that Lasts, by Gary Chapman.
Words of affirmation are one of the five "love languages" we speak, and in the book, Chapman argues that knowing (and using) your loved one's language can transform your relationship. (The other love languages are physical touch, receiving gifts, quality time, and acts of service).
As a wife whose primary love language is words of affirmation, I know how important it is to me when my husband affirms me verbally. I feel seen, loved, respected, and cared for in a way I need on a core level.
But what about husbands? How are words of affirmation important for husbands, not just wives?
Do Husbands Appreciate Words of Affirmation?
Love languages are not gender-specific. Some women have words of affirmation as their love language, while others have touch or gifts. Likewise, some men might vastly prefer affirming, loving words over acts of service or quality time.
But even if your husband doesn't have words of affirmation as his primary love language, it's important to know that getting in the habit of affirming and encouraging verbal support can help your husband feel loved and appreciated in new and transformative ways.
These words help him feel understood and acknowledged on a deep level. But keep in mind: it's not just compliments. Telling your husband you love him, he's a good cook, he looks handsome, or he did a great job on the lawn is nice, sure.
But telling him why you love him, or how you appreciated something he did and specifically why, goes much deeper.
Words of affirmation also offer encouragement when times are tough ("I believe in you — you've got this"). They also open the door to much-needed empathy when you express something you got wrong and how it might have made him feel.
Why Are Words of Affirmation Important?
Contrary to popular stereotypes, most of us know men aren't unemotional robots. Words of affirmation can help foster emotional intimacy between a couple, creating a safe space or cocoon of love in a difficult world.
And we know the world isn't always so nurturing. Whether it's in the workplace, driving on the interstate, or browsing the grocery store, people can be cruel, unkind, unwelcoming, and unappreciative.
Cars and houses post political rants, often driving even deeper wedges between community members. It can be easy to feel alone, unwanted, and unsupported.
Studies show that reciting positive affirmations can not only lift your spirits but actually help reprogram your brain in many ways. They activate your brain's "reward centers," making you feel less stressed and more content.
It's much the same when those affirmations come from your spouse — perhaps even more so, for when they offer authentic, heartfelt, deeply expressed affirmations, you probably believe them more than simply telling yourself, "I'm smart enough and good enough."
What Does the Bible Say about Words of Affirmation?
The Bible has a lot to say about expressing appreciation and encouragement to others.
Paul reminds the church in 1 Thessalonians 5:11 to "encourage one another and build each other up."
In Romans 15:4, we're told to draw strength and hope from the encouragement found in the scriptures.
Proverbs 16:24 notes, "Gracious words are a honeycomb, sweet to the soul and healing to the bones."
In Job 4:4, Job's friend Eliphaz the Temanite comforts Job, noting Job was always generous with his own words of affirmation: "Your words have supported those who stumbled; you have strengthened faltering knees."
And in Ephesians 4:29, Paul urges, "Do not let any unwholesome talk come out of your mouths, but only what is helpful for building others up according to their needs, that it may benefit those who listen."
Whether you call it — encouragement, affirmation, support, or "building others up"— it is good and right to use our words to acknowledge and love each other.
How Can I Use Words of Affirmation for My Husband?
There are many ways we can use words of affirmation with our husbands. In Ephesians 5, the Apostle Paul urges husbands to submit by loving their wives and for wives to submit to their husbands, as well — it's a reciprocal, mutual system of deference, admiration, and appreciation. Submission is surrender, reverence, love, and respect.
And our words can help express all of this.
First, our words can express gratitude and appreciation for him and all he does. For example, you could say:
I really appreciate that you….
I am so grateful you're my husband because of the way you…
I really couldn't have ….. without you.
Remember, don't just say the words. Being specific and thoughtful about what you are grateful for or what you appreciate or admire about him is key.
Second, our words can offer encouragement and support, motivating us to press on and keep going when we might falter. Here are some examples:
You were so patient when you ….
Wow, you're really doing great at …..
The best part about this situation is ….
I believe in you. I know you can ….
It's more than just "you can do it."
Third, our words can show respect, which is a huge factor in most healthy relationships. Consider how you can verbally express respect for your husband. For example:
Wow, great job at …..
I wish I could ….. like you.
The way you …. made me so proud of you.
Anything you can say that shows your admiration and esteem for your husband is a good example of this.
Fourth, our words can provide important empathy. Men and women can be opposites, with different perspectives and approaches to life and all its challenges and blessings. Sometimes, that causes a husband or wife to feel alone or unappreciated in their marriage or in the world.
But when we can express empathy verbally to our husband, it tells him he's not alone, you see his struggles, you share his pain, and you are there to help.
Some examples:
It must be so hard for you when ….
I can't even fathom how tough it is to ….
You must feel so …., am I right?
And finally, our words can also provide healing when things go wrong. There's a saying that in a marital fight, no one wins. You both lose. But your words in the aftermath, even if it's not a big conflict or misunderstanding, can affirm and show love to your husband.
I'm really sorry I ….. to you.
You must have been really upset when I ……
A Stronger Bond
Even if words of affirmation are not the primary love language for our spouse, it's important to know they can offer needed support, appreciation, and thoughtfulness.
My husband, whose love language is primarily touch, has told me a few times it makes him feel really good when I compliment his driving. (He really is a great driver with excellent instincts that keep us safe). He feels like he's "doing his job right," whatever that means.
I hope you'll pray about how you can use your words of affirmation to foster a stronger bond in your marriage.
For further reading:
What Is the Love Language of Words of Affirmation?
Are the 5 Love Languages in a Marriage Biblical?
How Can I Pray for My Husband?
Photo Credit: ©iStock/Getty Images Plus/Prostock-Studio
---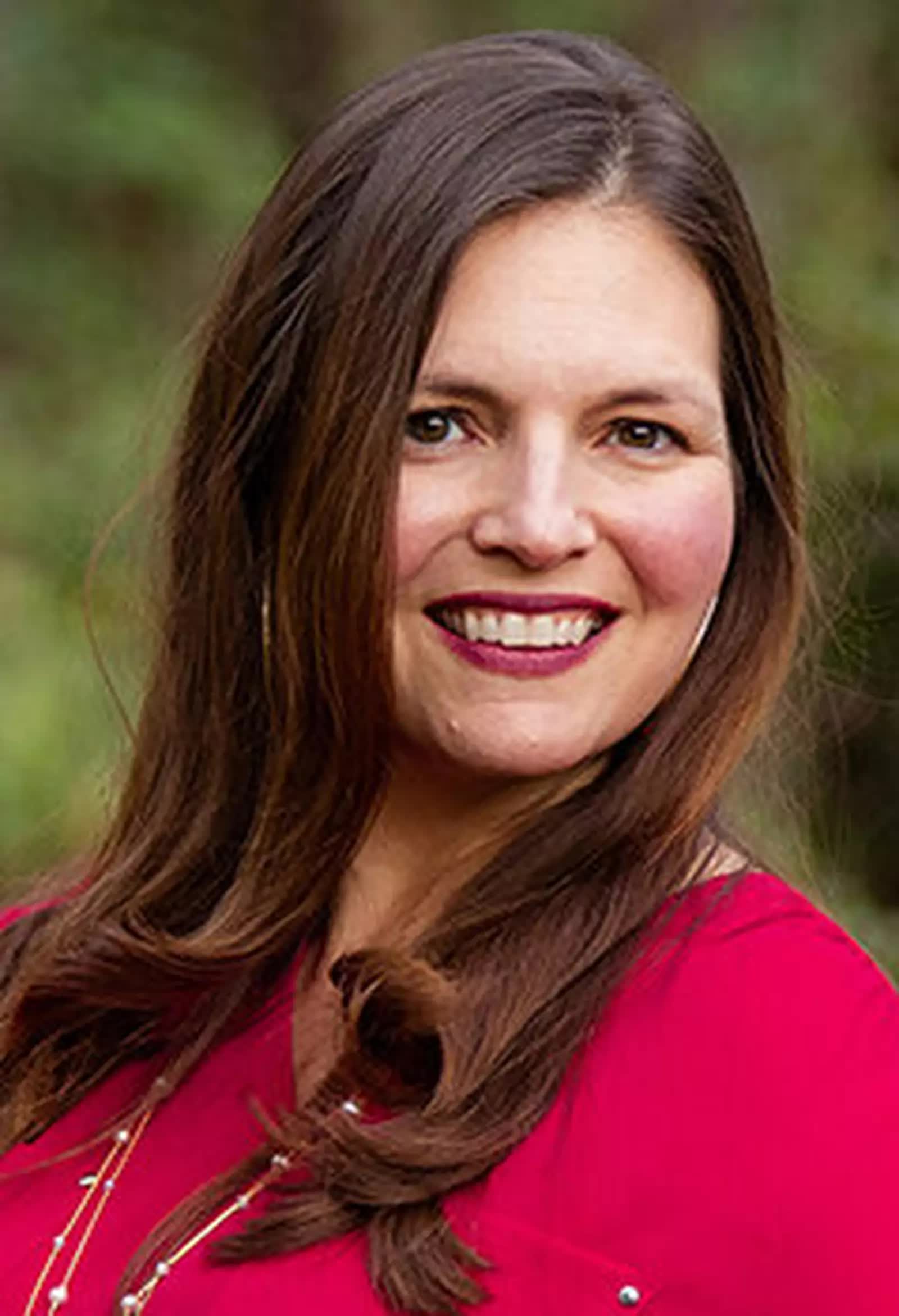 Jessica Brodie is an award-winning Christian novelist, journalist, editor, blogger, and writing coach and the recipient of the 2018 American Christian Fiction Writers Genesis Award for her novel, The Memory Garden. She is also the editor of the South Carolina United Methodist Advocate, the oldest newspaper in Methodism. Learn more about her fiction and read her faith blog at jessicabrodie.com. She has a weekly YouTube devotional, too. You can also connect with her on Facebook, Twitter, and more. She's also produced a free eBook, A God-Centered Life: 10 Faith-Based Practices When You're Feeling Anxious, Grumpy, or Stressed.
Related podcast:
The views and opinions expressed in this podcast are those of the speakers and do not necessarily reflect the views or positions of Salem Web Network and Salem Media Group.
So when sin is not being confronted, or even viewed as sin at all, it's time to address it with the hope of gently helping to restore believers caught in its web. Here are 10 sins that often go overlooked in Christian community.
Stock Footage & Music Courtesy of Soundstripe.com Thumbnail by Getty Images
This article originally appeared on Christianity.com. For more faith-building resources, visit
Christianity.com.