5 Ways to Bring More Joy into Your Marriage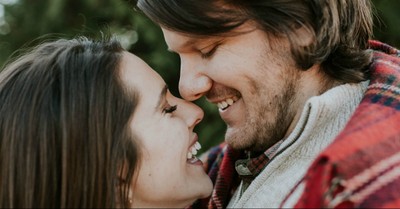 By Katie T. Kennedy, Crosswalk.com
Our world tends to be overly serious. We forget to let ourselves relax and have fun. Think back to the last time you had a really good laugh with a friend or your spouse and how good it made you feel.
It's been proven laughter can relieve tension and stress, boost your immune system, release dopamine and serotonin, and improve blood flow. The Mayo Clinic released an article in 2019 on the short and long-term positive health benefits from laughter which included reducing stress.
Who couldn't use a little more fun in our life, and our marriage?
As adults, we get stuck on the treadmill of responsibility. Our conversations circle around kid's activities, meals, work, and household chores.
If we add the line item, "have more fun" can we will it to happen?
You are probably thinking, more fun sounds great, but who has time for that? Let's think differently about this for a moment. By incorporating fun into our marriage, won't we be better equipped to handle the obstacles thrown our way?
My husband often tells me I need to take life less seriously. This is hard to do when you are wired for focus and productivity. Thankfully, God paired me with a man who knows how to have a good time no matter what is going on. Through the years, I've learned to jump aboard the ride.
Here are 5 ways to bring the fun back into your marriage.
Photo Credit: ©Unsplash/Brooke Cagle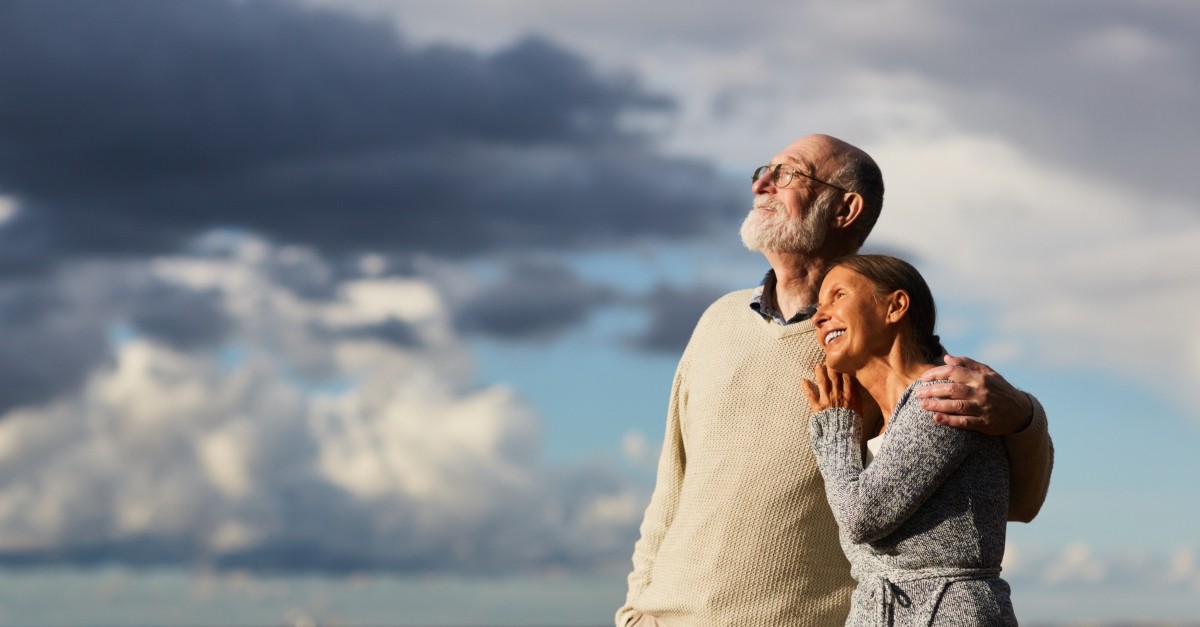 1. Dream Together
My husband and I started a dream notebook. We write down the big and lofty goals we aspire to complete during our lifetime. We love to travel so a good portion of our list includes places we want to visit.
If you decide to make a dream list, do not let the practical override the possible. For the sake of this exercise cast aside concerns such as costs and childcare and embrace the delight involved in dreaming. Let the exercise allow your mind to travel to the destinations as you write them down just like you can be transported into a good book.
There are no guarantees to how many of the items you will check off in your lifetime. We are not promised tomorrow (Proverbs 27:1). However, if you never think of the big and bodacious goals you want to do together, how will they come to fruition? You might even modify your list year to year as your interests and seasons change.
Where do you want to travel to? Where would you want to live someday? What crazy activities do you want to try? Is there a business you've always wanted to start?
There are no limits when dreaming. Even if all the ideas don't make the cut, there is fun and creativity in brainstorming. We are creative beings because we were made by a creative God. Don't let life and adulthood smother the creativity out of you.
There is a huge sense of accomplishment and joy when these goals are achieved. Besides, you create amazing memories together along the way. Years later, you can close your eyes, no matter where you are and what you are dealing with, you can relive those cherished times.
Dream together and see where God takes you.
Photo Credit: ©GettyImages/shironosov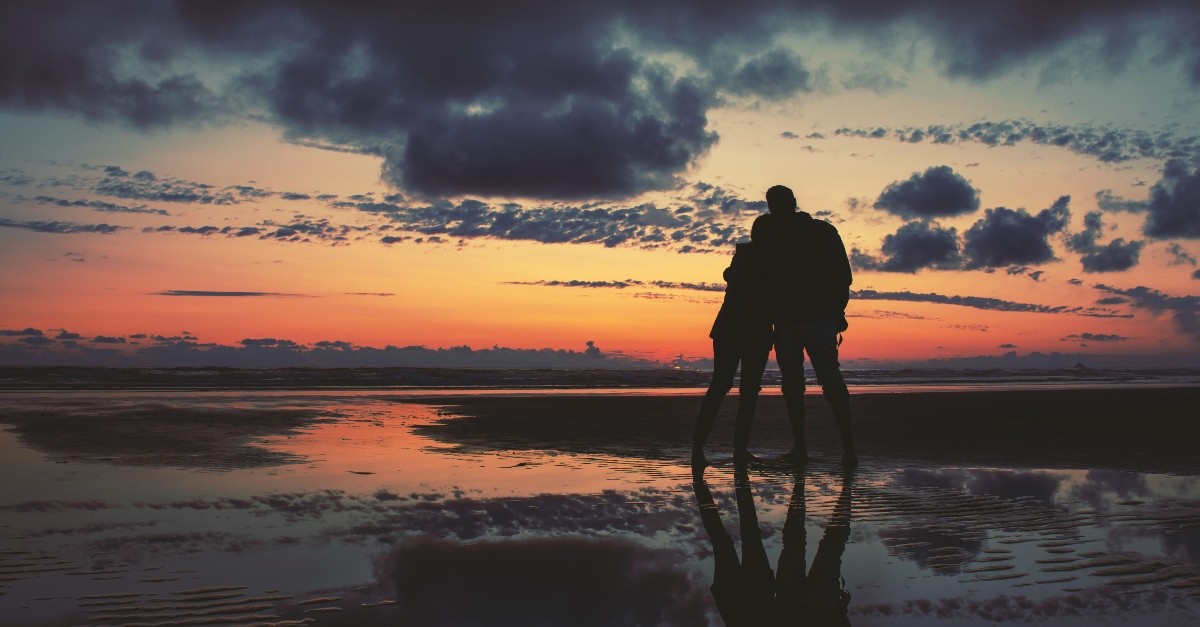 2. Spend Time Away Together
I realize getting away is easier said than done. Trust me I know this all too well. It takes me at least a solid week to prepare for two nights away.
However, even with all the prep work, I have never regretted the trips we take together. We usually feel we need to do it more often. Your marriage is worth the cost and effort. If you don't have grandparents in town, find a family you trust and can trade-off with them. As I tell my girls, where there is a will, there is a way.
I have come to realize how critical these trips are for our marriage. We shoot for twice a year but a minimum of once.
These are not epic vacations. It's not really about the location nor the activities. What's important is that we are away together. We temporarily hang up our mommy and daddy hats and put on our husband and wife sombreros. Warning… it can take some transition time to recall what this looks like.
Try not to put rigid restrictions or expectations on this time away. Most families have a packed schedule during the week. This is an opportunity to be flexible and go with the flow. Most of the time we figure out what we want to do when we get there.
Our destinations are typically drivable which keeps costs down and gives us comfort in knowing we aren't far from home. Our only agenda is to focus on each other with minimal distractions.
I tend to relax quickly when we are away. My husband calls it vacation Katie. Vacation Katie is way more fun and spontaneous than everyday Katie. I have tried to bring her back home but she just won't come.
When we arrive home, we are a connected and solid team ready to handle the biggest of kid meltdowns. We are refreshed and recharged.
You don't have to plan the fun on these trips. If you carve out the time, God will provide the opportunities for laughter and enjoyment.
Photo Credit: ©Unsplash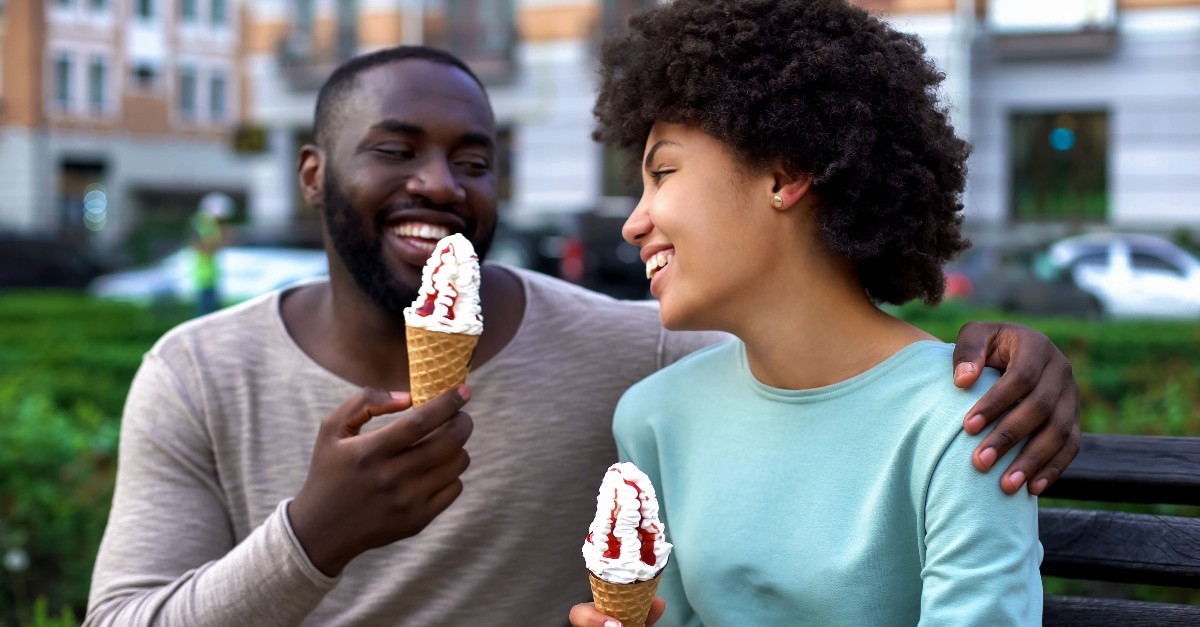 3. Date Each Other
Remember when you first met your spouse? It was all fresh and new and love was in the air. With age comes jobs, kids, house chores, and increased responsibility. Even with these commitments, it's important to date each other.
Dates provide an opportunity for you to break away from the routine and connect as a couple. Fun and laughter will be a byproduct of that connection.
Some of our favorites dates we have done during the day. When our kids were little, I was drained by nighttime. Plus, the bedtime routine felt complicated to communicate. Kids were upset and crying that we weren't there, grandparents worked extra hard, and I was half asleep at dinner giving myself pep talks to stay engaged and awake.
We switched to the occasional date during the day. We were full of energy and the list of activities to choose from was endless.
The day dates we scheduled were usually on a Saturday. We travel back in time and participated in activities we enjoyed doing when we were dating. We played golf, tennis, went to an early movie, enjoyed lunch. The point was to do something that brings you joy together.
Our sixteenth anniversary is coming up. Our kids are school-aged, and our anniversary falls during the week. We are taking off work and having Katie and Jonathan's day of fun. At the moment, I have no plans, I just know we will be spending time together. Only God knows what kind of fun memories we will make.
Photo Credit: ©Getty Images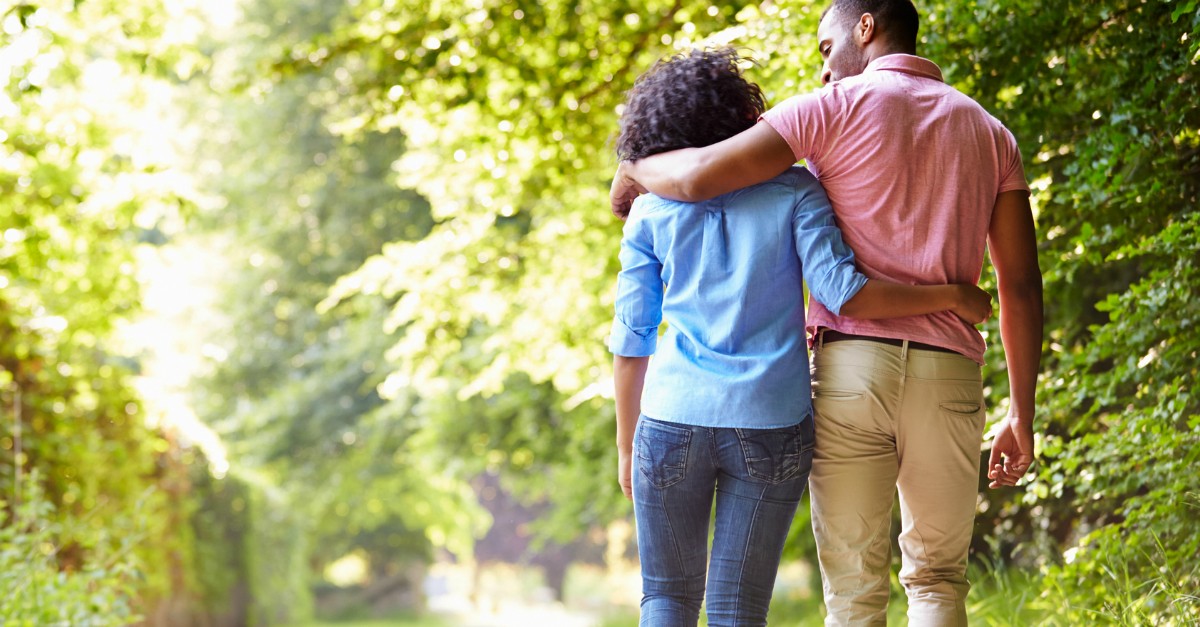 4. Relish the Little Things
Wouldn't we all love to jet off to the Bahamas or Paris every quarter for a romantic getaway? As great as this sounds, it's not reality.
So, what can we do in between trips and date nights on a typical routine week to bring some fun into our marriage?
Have you ever been so focused on your daily responsibilities and then someone breaks your concentration with a funny text or meme?
It can be the littlest glimmers of laughter throughout our day that remind us to lighten up and have a little fun even amid our achievement-oriented society.
In the middle of the week, send your husband or wife a sweet note in a text or email. Mail them a card letting them know you are thinking about them or reminding them of a memorable time. Surprise them with flowers or a small gift. Learn your spouses' love language (see Gary Chapman's love languages) and do something that fills their bucket.
Sometimes the simplest of moments bring great joy. My husband often sends me jokes or memes. I appreciate his humor and while our back and forth banter doesn't seem like much, it keeps us connected during the day.
If I am writing my to-do list for the next day, he usually finds an opportunity to add something to my list. While part of me gets very irritated, it also makes me laugh.
Try putting the kids to bed early and watch a funny movie together. My husband and I have our own language of favorite movie quotes we throw back and forth while preparing dinner. It drives our kids crazy but makes us laugh.
With three pre-teen girls in our house the emotions run high. Instead of turning on each during times of high stress, we turn to laughter and make light of a tense situation.
Sometimes laughter is the best medicine.
Photo Credit: ©GettyImages-monkeybusinessimages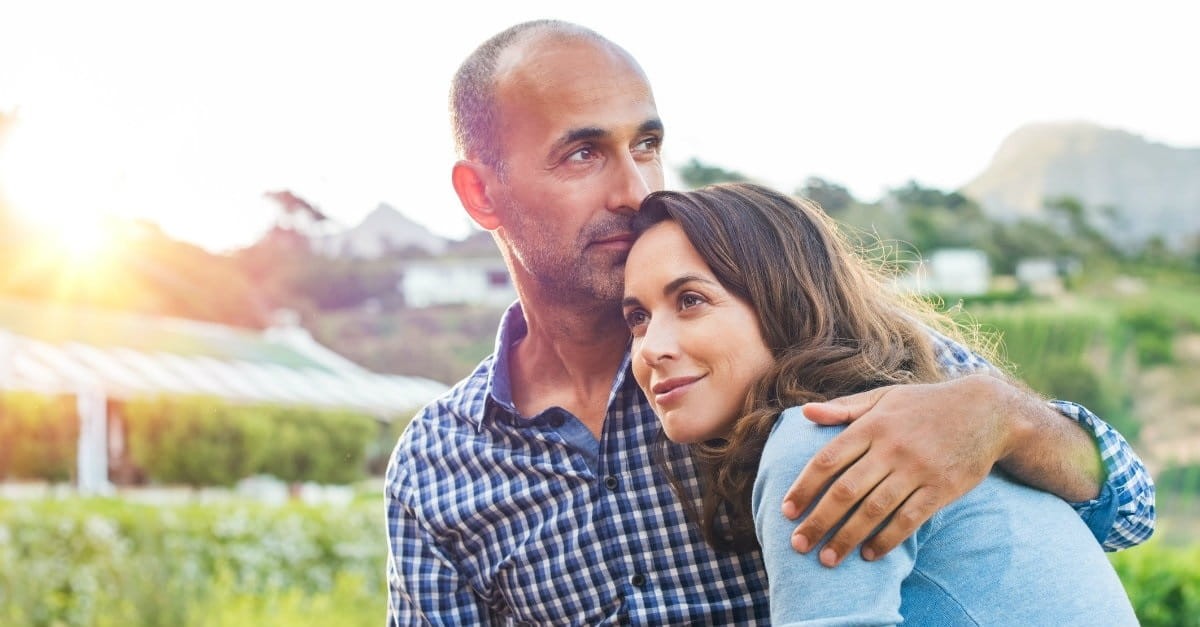 5. Appreciate Each Other's Strengths
In most couples, you will find one member more serious than the other. One is naturally more lighthearted and jovial. In our marriage, I am the serious one.
If you are the silly one, capitalize on this gift God gave you and use it. Bring the humor into your marriage and family.
My tendency towards the serious is extremely beneficial to keeping our family running smoothly. I don't beat myself up over this knowledge, I am thankful for my awareness and I embrace the gifts God gave me. Jamie C. Martin in her Introverted Mom book says, "God created each aspect of you by intentional design." Don't fight it, embrace it.
So how can I participate in the desire for more fun in our marriage? My role is simple. Say yes. When Jonathan wants to dance in the kitchen on a random weeknight, I fight my desire to finish the dishes and accept. When he brings a spontaneous trip to my attention and commits us to go, I get on board and start planning instead of vocalizing my numerous reasons why we can't go. When he initiates a nerf gun fight with the kids in the basement, I grab a gun and start shooting.
I have learned to recognize my pull towards productivity and when to let go. I have reframed my mindset to recognize that it's important to allow time for fun and silliness. I still may roll my eyes when he grabs my hand to dance, but I follow his spontaneous gesture and participate.
Life tends to be filled with plenty of stress and reasons to be serious. Let's remember that including some fun and laughter can help balance the load.
Photo Credit: ©GettyImages/Ridofranz