How to Be Faithful When Your Grandchildren Face Trauma You Can't Control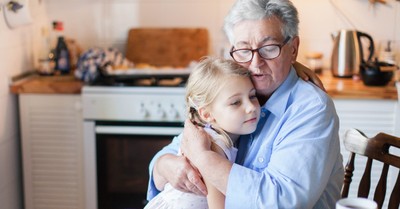 By Kathryn Graves, Crosswalk.com
If your family is as normal as mine, you've either already, or will in the future, experience times
when you can't control what happens to your grandkids. Some of it will break your heart. We know we're supposed to pray for our children—and by extension our grandchildren—and we do. Nevertheless, that helpless feeling often sticks around. Anxiety rises and we wonder how it will all turn out.
Honest fear for our little ones can drive us crazy—plus affect our physical health— or we can look to the Bible for answers and hope.
Let's look at 5 biblical characters and how God worked through their trauma in amazing ways to give you hope for your children and grandchildren.
Photo Credit: ©GettyImages/Maryna Andriichenko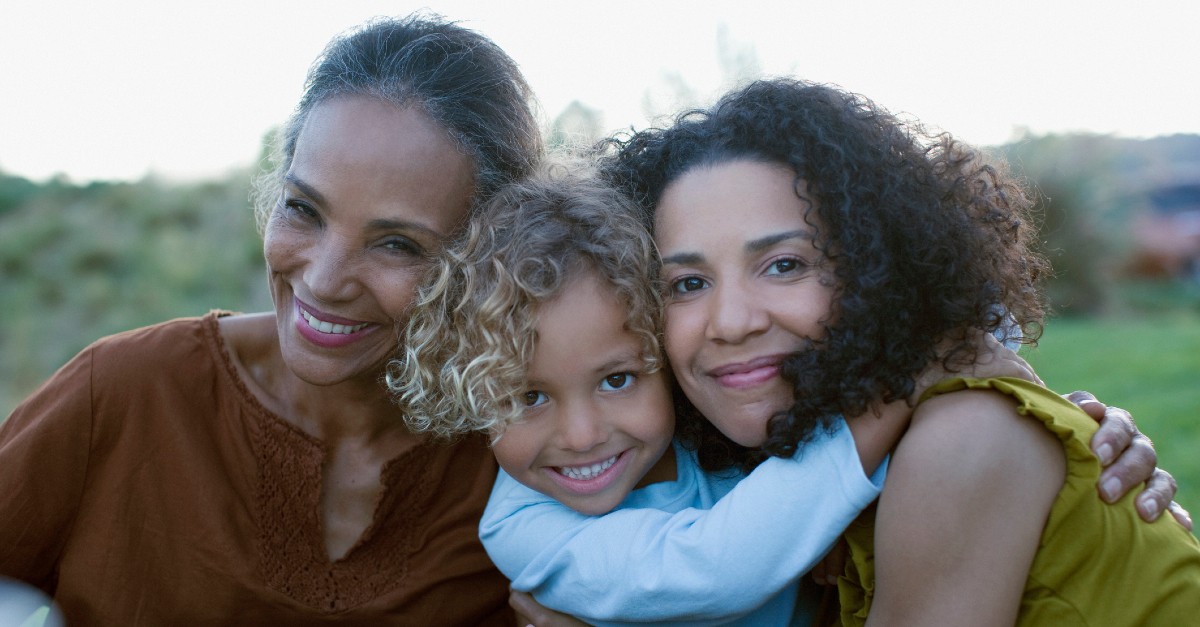 1. Samuel Grew into a Wise, Reliable Prophet
Samuel was just a little tyke when his mom took him to the ultimate boarding school at the Temple. Somewhere around Kindergarten age, he became the sole in-house student of the prophet Eli. His mother visited him once a year and brought new clothes. But he was left alone with an old man as his tutor and surrogate parent.
There is no record of Samuel's grandparents, or their reactions to this decision by his mother. But I can imagine the thoughts that would go through my mind if Samuel were my grandson. I would wonder if his mother was dodging her responsibilities. I would be sad over all the missed family time. I would wish for a closer relationship—while knowing that it could never happen, or at least would be extremely difficult.
However, there is one element we must not miss in this story. His parents were godly people who sought the will of the Lord and followed it, no matter what it cost them. If our children are Christ-followers, then when they make decisions for their children that we just can't fathom, we need to let the Lord handle it—and trust Him to follow through. It is comforting to read 1 Samuel 2:18 and 26 and pray these verses over my grandsons.
Then I can trust that they'll be like Samuel in 1 Samuel 3:10 and 19—they will respond to God's call on their lives and grow into wise, reliable men.
Photo Credit: ©GettyImages/Tom-Merton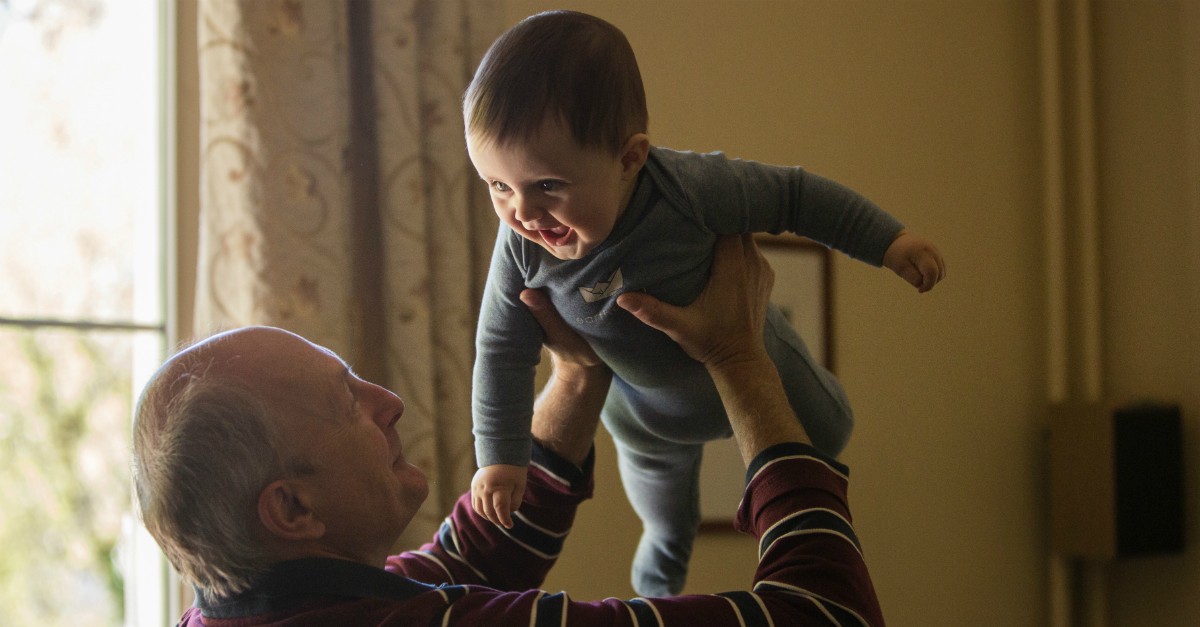 2. David Was a Great King Despite His Trauma and Failures
David was still in boyhood when he was sent out to shepherd the family's sheep. In this capacity, he faced down both lions and bears. Yikes! These scenarios are ones I'd only want to hear about later—after he lived to tell them! One of my adult sons likes to hike in to bear country in the Rocky Mountains. He camps and fishes with a group of guy friends every summer. Each time, I can only think about the bears until he arrives home and recounts their adventures.
But that's not all. David's life got complicated very fast. He was anointed king of Israel while the current king, Saul, still lived, and then singlehandedly fought off an armed giant with only a slingshot. Later, he ended up running for his life from King Saul—and all this happened while he was still a young man. Talk about trauma!
And yet we know David was as close to God as any man ever, and became a great king. He unified Israel and fought the last battles for its territory. We can celebrate along with David as we read the entire chapter of Psalm 139 and pray it for our grandkids.
Did David struggle with following God later in his life? Yes. He did some terrible things. But he always repented and turned back to the Lord. He suffered some awful consequences of his sin—because while God does forgive us, He doesn't remove the consequences of our actions.
However, the over-arching message of David's life encourages us to look beyond the here-and-now. Our prayers for our grandchildren need to be for spiritual growth and discernment as they navigate the difficulties and failures of their lives. We can adopt Paul's prayer from Philippians 1:8-11.
Photo Credit: ©Unsplash/Johnny Cohen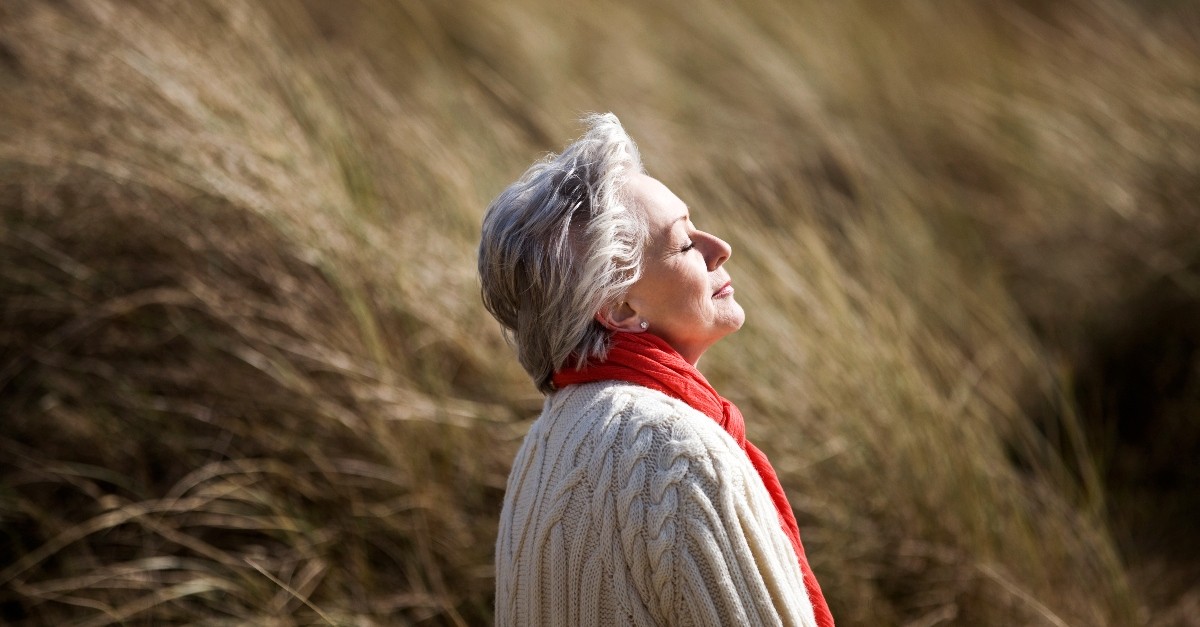 3. Daniel's Character Was Proven Strong
He was just fifteen when his country, Judah, was overrun, his home city of Jerusalem fell to siege, and the conquering army carted him off to Babylon against his will. The plan was to brainwash him and his friends into a pagan culture. But through his own determination and God's design, Daniel stayed true to his family tradition and the Lord.
Chapter one in the book of Daniel records how—at the risk of death—he refused to compromise and eat the rich foods that the king sent. Then, just two years into his three-year indoctrination schedule, God interrupted by giving the king a dream.
It disturbed him so much, he threatened to kill all his wise men if they couldn't tell him both what the dream was and what it meant. Chapter two details this scenario.
What we learn from reading Daniel's account is the strength of his character even in the face of death and disaster.
We can assume it was the spiritual foundation of his younger life that instilled such courage, strong values, and faith in this young man. Since we never know what might happen from one day to the next, it is imperative that we take advantage of today to set our own example for our grandchildren.
Then in the future, if circumstances cave in, they will be able to withstand on the basis of faith. You can make sure that even if you're no longer around to help them, they can rely on your influence and prayers to help them through. God answers these prayers when the need arises—even if it is far beyond our lifetimes
Photo Credit: ©iStock/Getty Images Plus/FlairImages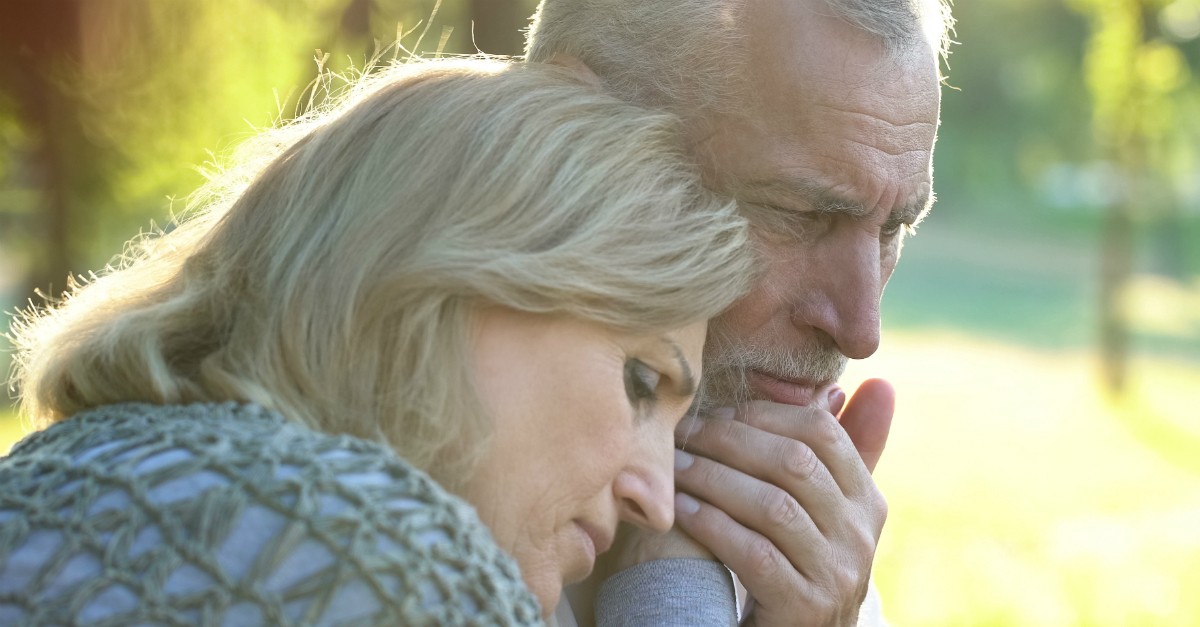 4. Sampson's Poor Decisions Didn't Stop God
Sampson's parents and grandparents must have wondered if they misheard God before Sampson was born.
His mother and father were instructed to train him up as a Nazarite. This meant never letting him cut his hair, or touch fermented alcohol or dead bodies. These rules might not seem too strict, but little boys like to collect dead bugs and snails, and worms on a fishhook inevitably die along with the caught fish. Besides all that, long hair on a rough-and-tumble boy can be a nightmare to keep.
But his parents followed God's instructions, and Samuel gained exceptional strength—super-human might, in fact. However, instead of following God, Sampson followed his own desires—including a disastrous engagement. He ended up in the arms of a harlot who destroyed him. Or so it appeared.
By the time Sampson ended his own life along with the pagan temple and its worshippers, we don't know if his grandparents were still alive. They may never have known about God's plan for Sampson's life, or his (at least seemingly) delinquent decision to follow it.
What if you only watch while your grandchild makes one poor choice after another, leading to heart-ache after heart-ache. You know he grew up in a Christian home, but he doesn't show any outward sign of following Christ in his own life.
You pray. You beg God every day for mercy. And you cling to the message found in Daniel 2:30. This verse says that the described events happened because God wanted the king to understand what was in his heart.
God wants everyone—including your grandkids—to understand what He puts in their hearts. You can trust Him to help them do it. When you pray, gather friends to join you. God will answer in his way—that's a promise.
Photo Credit: ©GettyImages/Motortion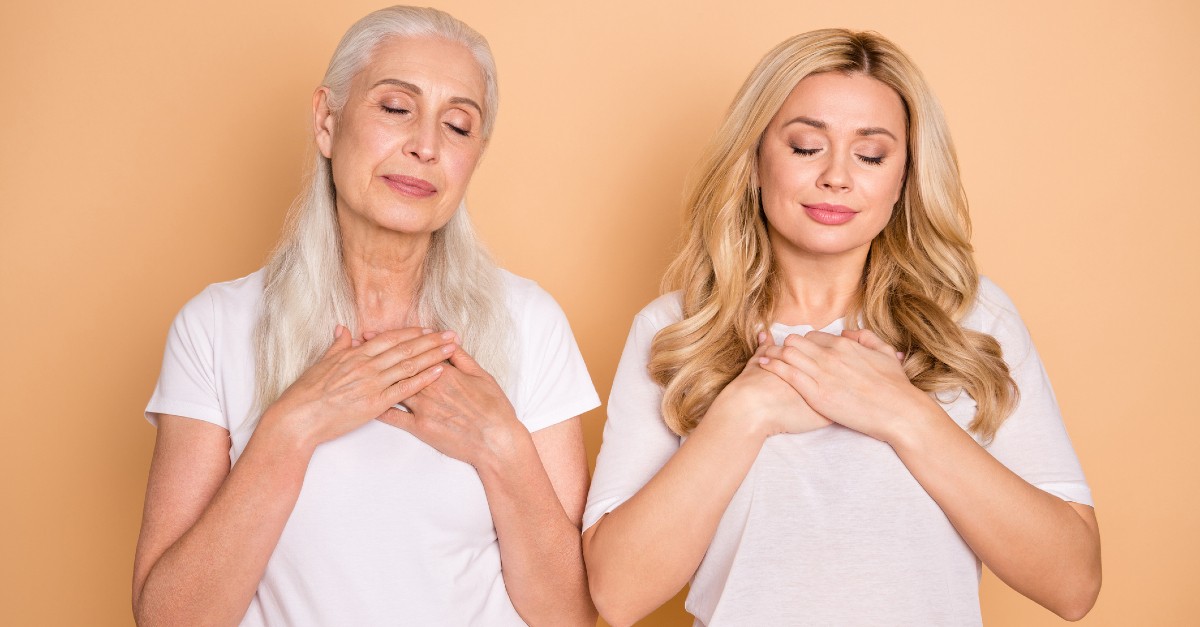 5. Esther Was Wronged, but Was Still Powerfully Instrumental
What if your grandchild is a girl? Can you still find encouragement from the Bible? Esther's story has long been one of my favorites.
She won a beauty contest she didn't even want to enter. Her family, all except one uncle, Mordecai, died when Esther was still very young. As a teen, she was snatched in kidnap fashion and taken into what could have amounted to sex slavery. But by the providence of God—and her uncle's prayers—she was kept from life as a mere toy and turned her unique position into salvation for her race.
Was she still given to a man she didn't know to be used sexually? Yes. But God turned the king's heart to kindness toward her. And He kept her from bitterness so that He could accomplish His plan for the Hebrew people.
Why was Esther able to maintain her dignity and composure? Because she grew up under the influence of her uncle. He taught her, and encouraged her through creative visits, to trust in God.
If your grandchild suffers unimaginable wrongs, and you aren't allowed to visit, take hope from Esther's story. Think outside the box to discover possible avenues for communication with her, and never stop praying for her.
Just when it seems all hope is lost—that's often when God comes through. When you feel like surrendering to despair, read Esther 9:31-32 and 10:1-3.
Several common threads of truth run through these stories that we can hold onto.
Each of the young people were taught to love the Lord as small children and they never forgot it. Whatever we do to enhance our grandchildren's grounding in faith will matter in their future.
God had a plan from the very beginning. Nothing caught Him off-guard or by surprise. We can trust Him to have a plan for our grandchildren that no disastrous events can derail.
God used impossible-seeming circumstances for the good of individuals and their societies. Sometimes the worst things result in the best outcomes. One of my sons has developed a talk for training business associates in which he describes how his worst day turned him toward his best future. God is the expert at this kind of transformation.
Just because we trust God to work all things out for His good purposes as Romans 8:28 assures us, doesn't mean we won't suffer pain and anguish in the process.
Even if we don't live to see the good results, we can still trust that God will bring them about. Seeing is not believing. Believing helps us see through present darkness to a brighter future.
These are only a few of the biblical characters whose life stories can help us hang on when our grandchildren's lives seem chaotic. There may be no greater need for grandparents than God's promises when the lives of our grandkids are at stake.
So take heart, and read carefully—you never know when you might discover another Biblical person who inspires you with hope.
Photo Credit: ©GettyImages/Deagreez