Insight for Living with Chuck Swindoll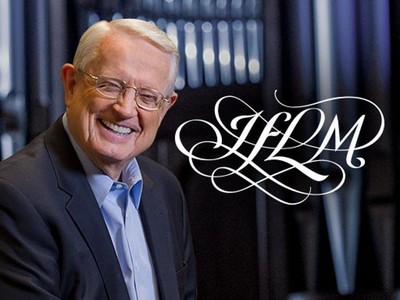 Listen on FaithTalk 99.5 FM KDIS
Monday
2:00AM - 2:30AM, 8:30AM - 9:00AM, 6:00PM - 6:30PM
Tuesday
2:00AM - 2:30AM, 8:30AM - 9:00AM, 6:00PM - 6:30PM
Wednesday
2:00AM - 2:30AM, 8:30AM - 9:00AM, 6:00PM - 6:30PM
Thursday
2:00AM - 2:30AM, 8:30AM - 9:00AM, 6:00PM - 6:30PM
Friday
2:00AM - 2:30AM, 8:30AM - 9:00AM, 6:00PM - 6:30PM
Saturday
3:30AM - 4:00AM, 1:30PM - 2:00PM
Latest Broadcast
The Spirit Who Is Not a Ghost, Part 2
2/6/2023
Described in the Bible as a wind, a dove, and a flame, the Holy Spirit is a gentle but powerful force. Pastor Chuck Swindoll clarifies the role of the Spirit from John 16:6–14. This aspect of the triune God is there to help, comfort, restrain, bring truth, advocate, and more. And the best part? As a believer, the Holy Spirit resides inside of you! Follow His reliable leading.
Featured Offer from Insight for Living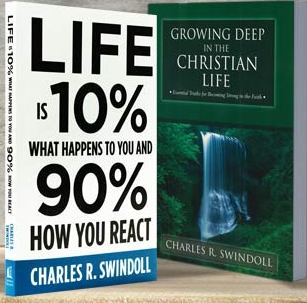 This Month's Featured Resources
Featuring books for your permanent bookshelf from Charles R. Swindoll: Life Is 10% What Happens to You and 90% How You React - softcover book, and Growing Deep in the Christian Life: Essential Truths for Becoming Strong in the Faith.