Revive Our Hearts with Nancy DeMoss Wolgemuth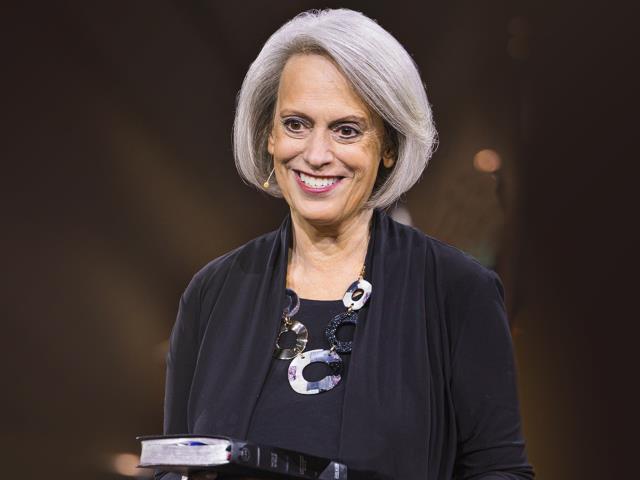 Listen on FaithTalk 99.5 FM KDIS
Monday
4:30AM - 5:00AM, 10:00AM - 10:30AM, 3:30PM - 4:00PM, 8:30PM - 9:00PM
Tuesday
4:30AM - 5:00AM, 10:00AM - 10:30AM, 3:30PM - 4:00PM, 8:30PM - 9:00PM
Wednesday
4:30AM - 5:00AM, 10:00AM - 10:30AM, 3:30PM - 4:00PM, 8:30PM - 9:00PM
Thursday
4:30AM - 5:00AM, 10:00AM - 10:30AM, 3:30PM - 4:00PM, 8:30PM - 9:00PM
Friday
4:30AM - 5:00AM, 10:00AM - 10:30AM, 3:30PM - 4:00PM, 8:30PM - 9:00PM
Latest Broadcast
You Can Trust God to Write Your Story, Day 14
9/20/2019
Kerry Tittle experienced something unthinkable. She watched as a tornado destroyed her home, killing her husband and two teenage daughters. How do you start over after something like that? She talks about walking with the Lord through the toughest of storms, on Revive Our Hearts with Nancy DeMoss Wolgemuth.
Featured Offer from Revive Our Hearts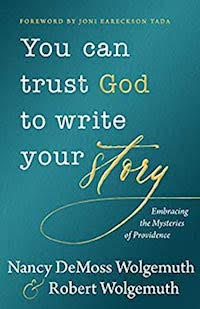 You Can Trust God to Write Your Story
God is the master Storyteller. He's writing your story and it's a part of His bigger, grander, eternal Story. But we're still in the middle. We haven't gotten to the happy ending yet, and it can be hard to trust Him in the thick of our struggles. That's why Robert and Nancy share their own story, friends' stories, and the stories of people in the Bible who have faced life-altering challenges, but, in the end, have found God to be faithful. Learn why you really can trust God to write your story—no matter what plot twists you may encounter along the way. With your donation of any amount.