Thru the Bible - Questions & Answers with Dr. J. Vernon McGee
Listen on FaithTalk 99.5 FM KDIS
Saturday
5:30AM - 6:00AM, 5:00PM - 5:30PM
Latest Broadcast
Questions & Answers 3121
8/6/2022
1) Why did Jesus have to be baptized when He was sinless? 2) Do we have to give an account of every word and deed at the judgment? 3) Could you explain your position on the gap theory? 4) Why do you say that children who make a decision for Christ need to reaffirm that decision after they have reached the age of accountability? 5) What is your scriptural support for the pre-Tribulation Rapture?
Featured Offer from Thru the Bible - Questions & Answers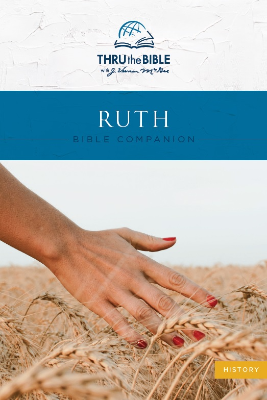 Ruth Bible Companion
The book of Ruth is one of the most passionate, pure love stories of all time. "The beauty and excellence of this story cannot escape even the most casual reader," says Dr. J. Vernon McGee. God uses Ruth's story to show us how His love breaks down racial and religious barriers. Discover the Savior in Ruth as our ultimate Kinsman-Redeemer—the One whose love made redemption possible.