Turning Point with Dr. David Jeremiah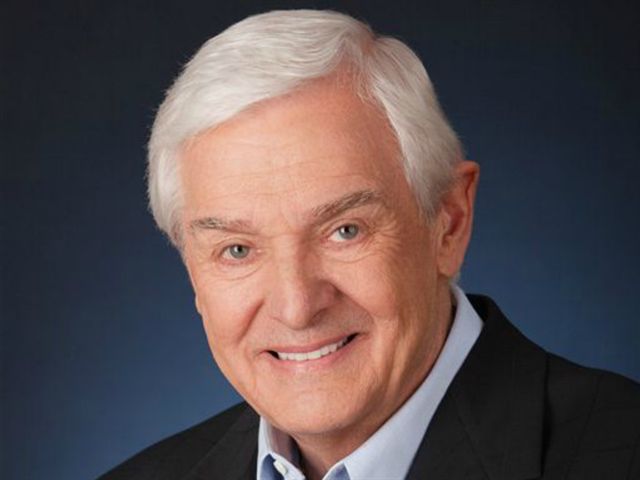 Listen on FaithTalk 99.5 FM KDIS
Monday
4:00AM - 4:30AM, 10:30AM - 11:00AM, 7:00PM - 7:30PM, 11:30PM - 12:00AM
Tuesday
4:00AM - 4:30AM, 10:30AM - 11:00AM
Wednesday
4:00AM - 4:30AM, 10:30AM - 11:00AM, 7:00PM - 7:30PM
Thursday
4:00AM - 4:30AM, 10:30AM - 11:00AM, 7:00PM - 7:30PM
Friday
4:00AM - 4:30AM, 10:30AM - 11:00AM, 7:00PM - 7:30PM
Saturday
8:30AM - 9:00AM, 2:30PM - 3:00PM
Latest Broadcast
The Joy of Ministry, Part 1
7/19/2019
If you're a Christian, you may be the only image of Jesus somebody sees. But don't shy away from it – be like the Apostle Paul and embrace it! Dr. David Jeremiah takes a closer look at Paul's selflessness in being a spiritual role model, and how we can apply that principle in our lives. 
Featured Offer from Turning Point

Count It All Joy
You don't have to wait for joy to find you.Here's the secret of joy-filled people: They don't wait for anyone or anything to bring them joy. They immerse themselves in the joy of relationship with Jesus Christ—right now! In this rich exploration of Philippians—which mentions "joy" five times­ and "rejoice" eleven times—you will: -Discover practical ways to live a joyful life-Learn how worship leads to delight-Find a sense of peace about even an uncertain future-Embrace forgiveness when others have wronged you-Enjoy community, unity, and harmony even in difficult situations! You can experience a joy that NEVER ENDS ... in the truths of Count It All Joy!