FamilyLife Today® with Dave and Ann Wilson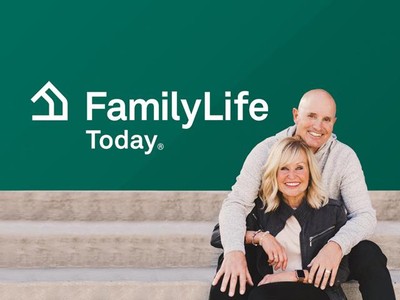 Listen on FaithTalk 99.5 FM KDIS
Monday
2:30AM - 3:00AM, 7:30AM - 8:00AM, 1:00PM - 1:30PM, 3:00PM - 3:30PM
Tuesday
2:30AM - 3:00AM, 7:30AM - 8:00AM, 1:00PM - 1:30PM, 3:00PM - 3:30PM
Wednesday
2:30AM - 3:00AM, 7:30AM - 8:00AM, 1:00PM - 1:30PM, 3:00PM - 3:30PM
Thursday
2:30AM - 3:00AM, 7:30AM - 8:00AM, 1:00PM - 1:30PM, 3:00PM - 3:30PM
Friday
2:30AM - 3:00AM, 7:30AM - 8:00AM, 1:00PM - 1:30PM, 3:00PM - 3:30PM
Latest Broadcast
A Place to Grieve
7/29/2021
The loss of a child can leave many parents feeling there's nowhere to turn. Ron and Nan Deal, along with Brad and Jill Sullivan, share about the While We're Waiting retreats, which minister to parents right where they are on their grief journey.
Featured Offer from FamilyLife Today®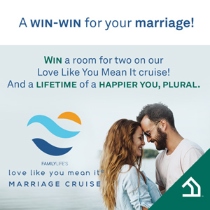 Win a free cruise that could change your marriage forever.
Somewhere in the middle of texts chirping, the toilet that's still running, and a stack of bills, it gets hard for your marriage to stay connected. The drift may feel lonely, discouraging. Even painful.  We've created a simple, you-can-totally-do-this free download, The Love You Better Plan.  It's a 30-day collection of practical tips, along with concepts and resources to add a little sizzle and a lot of closeness.  And when you sign up for the free download, you're automatically entered to win a room for two on FamilyLife's Love Like You Mean It cruise!